Internist Opportunity in Newburyport, MA - Pentucket Medical Associates
Newburyport, MA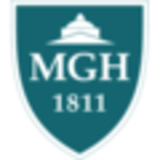 Massachusetts General Hospital
Partners Community Physicians Organization
Key Info
Pentucket Medical Associates (PMA), a member of Mass General Brigham, is seeking board certified or board eligible Internists to join our busy, efficiently run, and well- managed outpatient practice in Newburyport,MA . Pentucket Medical has been providing high-quality healthcare for over 40 years. With the latest in diagnostics, technology and research, we proudly offer unparalleled acute, chronic and wellness care to our patients. Our primary care and specialty teams include more than 300 dedicated physicians, nurse practitioners, physician assistants and clinical and administrative support staff.
As a member of our integrated, multi-specialty care team, you will enjoy:
Competitive and Transparent Compensation Plans
Manageable panel sizes
Comprehensive Benefits Packages
Team Based patient care model
Brand new, re-imagined medical office space
Dedicated, Office-Based Behavioral Health Support
Fully-Integrated EPIC platform
Streamlined Access to the Expansive Mass General Brigham Network, including Brigham and Women's Hospital and Massachusetts General Hospital
Pentucket Medical is also a member of the Mass General Brigham healthcare system. Mass General Brigham is a non-profit health care system that is committed to patient care, research, teaching, and service to the community locally and globally. Founded in 1994 by Brigham and Women's Hospital and Massachusetts General Hospital, Partners HealthCare includes community and specialty hospitals, a managed care organization, a physician network, community health centers, home care and other health-related entities.
If you are interested in this opportunity or would like more details, please send your CV and contact information to Kristina Imbriano, Director of Physician Recruitment, at Kimbriano@pcpo.partners.org, or call (781)795-2526.
---
Posted January 5, 2021
Covered
Not Covered