Established Practice with a View of the Rocky Mountains
Loveland, CO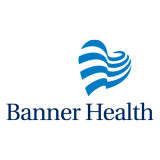 McKee Medical Center
Banner Health
Job Highlights
High Earning Potential
Less than 3 Hours from a Ski Resort
Non-Profit Employer
Enjoy Practicing Along the Northern Colorado Front Range and View the Rocky Mountains
AT THE END OF THE DAY…This is where YOU want to BE!
Step into an established practice with Banner Medical Group based in Loveland, Colorado with opportunity for Fort Collins based clinic and OR time as well. Excellent opportunity for a BE/BC Urologist to join experienced Urologists for regional team support and coverage with the full support of Banner Health. General inpatient/outpatient Urology with the opportunity for sub-specialty care implementation based on training with a growing patient base from Northern Colorado and the surrounding region. Clinic has full staff support, equipment, and opportunity for additional resources. In Northern Colorado, Banner Health and Banner Medical Group utilize a system wide integrated EMR, provide regional tertiary care, and are clinically aligned with MD Anderson for oncologic care.
Details of the Established Practice:
Full Spectrum Urology care
Advanced Laparoscopy and multiple Xi Robotic systems
Regional Banner Medical Group Urology team with equally shared call
Regional outreach opportunities
Practice includes APP support
Ambulatory Surgery Center affiliation with investment opportunity
Positive, collaborative team with strong administrative support
Geographical an Community Highpoints:
750,000+ regional population
Wide selection of culinary and cultural opportunities
Easy access to Rocky Mountain National Park, the Northern Colorado Rockies, as well as Denver and metropolitan amenities including the international airport, all within an hour.
Endless recreational opportunities at the confluence of the Great Plains and Rocky Mountains
Excellent public and private school options
WE OFFER YOU competitive base salary + paid malpractice with tail + CME allowance + 401k matching and 457(b) deferred compensation plans + sign-on bonus and relocation available + excellent health benefit options
Submit Your CV for Immediate Consideration
About Banner Health
You want to help lead change in the health care field – rather than just react to it. You want to spend your time doing what you do best – caring for patients. You belong at Banner Medical Group (BMG) and Banner – University Medicine Group (BUMG).As Banner Health's employed physician group with more than 1,300 physicians and advanced practitioners across more than 65 specialties, BMG, is transforming the delivery of care. This transformation can most clearly be seen in our Patient-Centered Medical Home (PCMH) implementation. Through PCMH, we're organizing care around patients, working in teams and coordinating and tracking care over time. The end result is the highest quality and most efficient delivery of patient care.For physicians working in their own practices, we have two different paths to lead you to a colorful career with Banner Health.We also offer faculty positions at Banner – University Medicine Center in partnership with the University of Arizona.
---
Posted July 25, 2022