Blood & Marrow Transplantation (BMT) - Director - Hematology/Oncology
Camden, NJ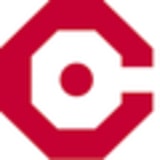 Cooper University Health Care
Cooper University Health Care
Cooper University Health Care is seeking a full time BE/BC Hematologist-Oncologist who is fellowship trained in blood and marrow transplantation (BMT) to join MD Anderson Cancer Center at Cooper in Camden, New Jersey. The ideal candidate would have a minimum of 5 years of experience in autologous and allogeneic transplantation, as well as cellular therapy. Our program features a multidisciplinary cancer program anchored by the Cooper University Hospital, a tertiary academic health care center. The Director of BMT is a newly established position that will work in close partnership with senior leaders of the Cancer Center and will be responsible to meet capital, staffing, and operations budgets.
This is an excellent opportunity for an experienced or emerging leader to serve the South Jersey community and engage in developing and executing a strategic vision for MD Anderson Cancer Center at Cooper's expansion of its Hematologic Malignancy Program. The Director will provide oversight of the only adult blood and bone marrow transplant program in southern New Jersey. Our vision is to be able to provide marrow, peripheral stem cell, unrelated haploidentical, and umbilical transplants in addition to establishing an adult CAR T-cell Therapy program while becoming FACT accredited.
Applicants for this position should be eligible for appointment at the Associate Professor level or higher, having demonstrated a high level of administrative, clinical and research experience. Qualified individuals should be able to provide outstanding leadership of the clinical, educational and research missions of the Division of Hematology Oncology, MD Anderson Cancer Center at Cooper, and the Cooper Health Care System.
---
Posted June 15, 2021