Palliative Care Leadership Opportunity
Exeter, NH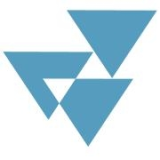 Exeter Hospital
Core Physicians
Exeter Health Resources, an integrated health system is seeking a palliative care physician leader.
Oversee the interdisciplinary palliative care team to include an energetic & developing community-based NP/RN lead palliative care program.
Grow the service line across the organization into the clinic & community.
Collaborate w/oncologists, heart failure, pulmonary, primary care & other specialists.
This opportunity provides the best of both worlds: a community hospital w/innovative physician colleagues who welcome palliative care's approach to patient centered care.
Ideal location just north of Boston, a family friendly community w/excellent schools (including Phillips Exeter Academy) a walkable downtown area near beaches and not far from NH lakes region w/access to White Mountains & ski resorts. Great work/life balance.
No state income or sales tax.
About Core Physicians
Core Physicians is a community based, multi-specialty group practice affiliated with Exeter HospitalOur fundamental mission is to improve the health of individuals and families in the communities served. As a major provider of primary care services in the region, Core Physicians continues to develop diagnostic and surgical services to meet the increasing healthcare needs of a rapidly expanding population. In addition, specialty care services continue to be added to complement Core's community-based, patient-focused care.With the physician/patient relationship at the center of a responsive healthcare delivery system, Core Physicians remains committed to the following principles:•Excellence in quality and service supported by clinical competence, professionalism and strong patient satisfaction•Physician-directed care where doctors and patients make appropriate healthcare decisions based on medical need•Operational excellence based on individual knowledge and accountability, rooted in a strong infrastructure and assured by state-of-the-art technology•Geographic expansion continuing to provide area residents with convenient access to appropriate medical careCore Physicians has over fifteen office locations conveniently located throughout the greater New Hampshire seacoast area offering high quality integrated primary care, specialty care and ancillary services.
---
Posted March 16, 2021