ER Clinical Directorship opportunity
Near Benton, IL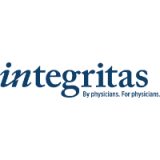 Franklin Hospital District
Integritas Emergency Physician Services
Key Info
We are seeking humble, hard working, and engaging physician leaders to come and grow with us! Come and work with a supportive and caring group of healthcare professionals as you enjoy work life balance and unmatched schedule flexibility. You'll enjoy all the perks of having a career with a local, physician owned organization!
Emergency Department Physician (EM or Primary Care training w/similar experience)
4,500-volume Emergency Department
6 to 8 24-hour shifts a month
Administrative duties include: Chart reviews, lead monthly meeting, respond to any complaints, and continuous training, with the support of our quality and education department, of the ED physicians.
Compensation Information:
Competitive base salary (Plus director stipend/if applicable)
Benefits include Medical Malpractice with tail and CME.
Other Perks/Bonuses:
Opportunities to moonlight at nearby locations creates sky is the limit earning potential.
Unmatched scheduling flexibility.
Requirements:
ACLS
AHA PALS
ATLS (within 6 months of first shift)
At Integritas, our providers are part of our family. We emphasize frequent and regular face-to-face communication. When our providers have a question or a need, they reach out to someone they know and trust. Work for a locally owned, Physician-led company.
About Integritas Emergency Physician Services
Work for a locally owned, physician-led company in Southern Illinois. We are currently seeking providers with a passion for practicing compassionate, evidence-based medicine in a variety of settings in Southern Illinois, including emergency departments, hospitalist programs, and urgent care centers. We have opportunities for employment and for independent contractor relationships.
---
Posted October 9, 2019
Covered
Not Covered