Urology - Hackensack Meridian Health
Manahawkin, NJ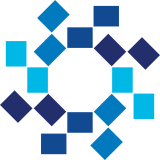 Hackensack Meridian Health Southern Ocean Medical Center
Hackensack Meridian Health
Hackensack Meridian Health is recruiting BC/BE Urology for practice based out of Manahawkin, NJ. This is an excellent opportunity to become an integral member of a collegial environment, with a well-established patient base. Desirable call Schedule with competitive and excellent benefits.
·         5-10 years' experience preferred – new graduates are welcome to apply
·         Physician-led, patient centered team-based environment
·         Provide Urologic care and surgery
·         Part of the Hackensack Meridian Health Network
·         Competitive compensation, vacation, PTO and CME
·         Comprehensive benefits include: Health/dental/vision
·         Hospital affiliations – Southern Ocean Medical Center
Qualifications
·         Medical Degree – MD or DO
·         Board Certified or Board Eligible
·         No Visas
Southern Ocean Medical Center
In the early 1970's, a small group of committed residents on Long Beach Island, led by the late James Nobel, shared a dream to build a hospital. In 1972, after many years of fundraising, Southern Ocean County Hospital was opened in August under the sponsorship of Burlington Memorial, with 54 beds and 17 physicians. In 1980, the James Nobel Pavilion was constructed adding a second floor with an additional 40 beds making Southern Ocean County Hospital eligible to apply for an independent operating license. In January 2010, Southern Ocean County Hospital joined the Meridian family.
Southern Ocean County Hospital officially changed their name to Southern Ocean Medical Center in October 2010. Today, Southern Ocean Medical Center is a 176-bed center for medical excellence, featuring 230 physicians representing over 40 specialties, and over 1,200 skilled healthcare professionals.
For more information please send your CV to Renee.Theobald@HMHN.org or call 908-939-5693
Physician Recruitment
About Hackensack Meridian Health
Hackensack Meridian Health is a leading not-for-profit health care organization that is the most comprehensive and truly integrated health care network in New Jersey, offering a complete range of medical services, innovative research and life-enhancing care. Hackensack Meridian Health comprises 13 hospitals, including two academic medical centers, two children's hospitals and nine community hospitals, physician practices, more than 120 ambulatory care centers, surgery centers, home health services, long-term care and assisted living communities, ambulance services, lifesaving air medical transportation, fitness and wellness centers, rehabilitation centers, and urgent care and after-hours centers. Hackensack Meridian Health has 28,000 team members, more than 6,000 physicians and is a distinguished leader in health care philanthropy, committed to the health and well-being of the communities it serves.The Network's notable distinctions include having one of only five major academic medical centers in the nation to receive Healthgrades America's 50 Best Hospitals Award for five or more consecutive years, the number one hospital in New Jersey as ranked by U.S. News and World Report, consistently achieving Magnet® recognition for nursing excellence from the American Nurses Credentialing Center, recipient of the John M. Eisenberg Award for Patient Safety and Quality from The Joint Commission and the National Quality Forum, a six-time recipient of Fortune's "100 Best Companies to Work For," one of the "20 Best Workplaces in Health Care" in the nation, and the number one "Best Place to Work for Women." Hackensack Meridian Health is a member of AllSpire Health Partners, an interstate consortium of leading health systems, to focus on the sharing of best practices in clinical care and achieving efficiencies.The hospitals of Hackensack Meridian Health include: academic medical centers - HackensackUMC in Hackensack, Jersey Shore University Medical Center in Neptune; children's hospitals - Joseph M. Sanzari Children's Hospital in Hackensack, K. Hovnanian Children's Hospital in Neptune; community hospitals - Ocean Medical Center in Brick, Riverview Medical Center in Red Bank, HackensackUMC Mountainside in Montclair, Palisades Medical Center in North Bergen, Raritan Bay Medical Center in Perth Amboy, Southern Ocean Medical Center in Manahawkin, Bayshore Community Hospital in Holmdel, Raritan Bay Medical Center in Old Bridge, and HackensackUMC at Pascack Valley in
---
Posted February 3, 2021