Excellent Pacific NW Psychiatry Opportunity - Walla Walla, WA
Walla Walla, WA
Job Highlights
Loan Repayment/Assistance
Not for Profit Employer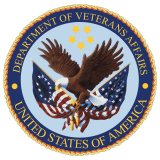 Jonathan M. Wainwright Memorial Veterans Affairs Medical Center
Department of Veterans Affairs - Specialty Care
The Beautiful Pacific Northwest Roseburg Veterans Healthcare Medical Center in Walla Walla, WA is recruiting for an Medical Director/Lead or Staff Psychiatry Physicians for our comprehensive Mental Health program in our state-of-the-art facility in Washington Wine Country.
We are seeking a highly motivated Psychiatrist Board-Certified or Board-Eligible clinician to join our VA Walla Walla Mental Health Section. The psychiatrist will function as a highly skilled, independent care provider in the management of patients with behavioral health problems; carry a caseload and provide consultation to Behavioral Health, Primary Care, and other clinical programs within the VA Healthcare system, community agencies, and other clinicians caring for our veterans; be responsible to one or more Behavioral Health programs either on the main campus or at outlying clinics associated with the Walla Walla VA Medical Center.
An integral duty of this position is clinical supervision and training of medical students and residents associated with the University of Washington (UW), Department of Psychiatry and Behavioral Sciences and may require the incumbent to maintain a faculty appointment with UW.
Walla Walla is quickly becoming known as the capital of Washington wine country and one of the best wine regions in the country! There are over 120 wineries within a 35-mile radius of Cameo Heights Mansion producing some of the finest American wines and it is a very popular vacation spot for wine connoisseurs from all over the world. Located in the southeastern part of Washington state, Walla Walla is fast becoming nationally recognized for its culinary scene, thanks in part to the robust wine industry.
Links of facility & area;
Jonathan M. Wainwright Memorial VA Medical Center
Walla Walla, Washington Vacation Travel Guide
Washington doesn't have any state income tax!
Next Steps:
Email a copy of your Cover Letter & CV to Hank Laguatan, @ henry.laguatan@va.gov or call (206) 459-7927 (Cell).
About Department of Veterans Affairs - Specialty Care
More than 6.3 million Veterans and their families turn to us for care every year, and it is our duty to provide them with the best health care available. Our team of 250,000 full-time employees and 90,000 health professional trainees work together on interdisciplinary care teams to deliver critical services to our Nation's Veterans.From Iraqi Freedom service members to those who survived WWII, our Veterans need us. We renewed our focus on increasing access to care by beginning one of our largest hiring initiatives ever.With challenging cases and advanced equipment, VA offers careers for physicians and nurses at all acuity levels, from primary care to subspecialties. Our interdisciplinary careers offer growth opportunities for mental health and rehabilitative service providers. Find out what VA can offer you.
---
Posted May 24, 2021