Interventional Gastroenterology: Year-Round Rocky Mountain Adventure & Sunshine
Near Greeley, CO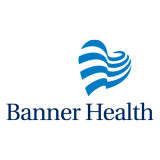 North Colorado Medical Center
Banner Health
Job Highlights
High Earning Potential
Less than 3 Hours from a Ski Resort
Non-Profit Employer
BC/BE Interventional Gastroenterologist
Imagine a career where you can:
Drive health care change
Collaborate with top specialists and medical centers
Access academic medicine, research and clinical trials
Advance into key leadership roles
Experience greater professional stability
Enjoy greater work life balance
This is a unique opportunity to be a part of a dynamic quickly growing Gastroenterology Group who are doing great things. Based out of North Colorado Medical Center, this position will help support expansion and growing market shares in Northern Colorado and surrounding states.
Position requirements & details:
BE/BC in Gastroenterology
ERCP, EUS required
Liver biopsy, IBD and motility preferred
Supported by APPs
5 day work week including mix of clinic and procedures
Call: 1:6 weekends
Geographical High Points:
100,000+ population, surrounded by cities with a variety of cultures
<45 minute drive to: Rocky Mountain National Park/Estes Park, Denver, Fort Collins, premier restaurants, and endless recreational activities
Recently named one of the fastest-growing and best places to live in the nation!
Excellent private and public school options
WE OFFER YOU competitive base salary + paid malpractice with tail + CME allowance + 401k matching and 457(b) deferred compensation plans + excellent health benefit options
PLEASE SUBMIT YOUR CV FOR IMMEDIATE CONSIDERATION
About Banner Health
You want to help lead change in the health care field – rather than just react to it. You want to spend your time doing what you do best – caring for patients. You belong at Banner Medical Group (BMG) and Banner – University Medicine Group (BUMG).As Banner Health's employed physician group with more than 1,300 physicians and advanced practitioners across more than 65 specialties, BMG, is transforming the delivery of care. This transformation can most clearly be seen in our Patient-Centered Medical Home (PCMH) implementation. Through PCMH, we're organizing care around patients, working in teams and coordinating and tracking care over time. The end result is the highest quality and most efficient delivery of patient care.For physicians working in their own practices, we have two different paths to lead you to a colorful career with Banner Health.We also offer faculty positions at Banner – University Medicine Center in partnership with the University of Arizona.
---
Posted August 1, 2022