Neurosurgery Advanced Practitioner - Beth Israel Lahey Health
Burlington, MA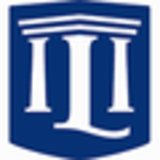 Lahey Hospital & Medical Center, Burlington
Beth Israel Lahey Health
Key Info
The Department of Neurosurgery at Lahey Hospital & Medical Center, one of Boston's premier Health Care Organizations, is seeking an Advanced Practice Clinician (ACP) for its expanding academic practice that includes a significant team of Advanced Practice Clinicians.
 This position will assist a Lahey spine surgeon at Lahey Hospital & Medical Center in Burlington, MA.
 The successful candidate will provide both inpatient and outpatient care in a practice that emphasizes clinical excellence. The responsibilities include outpatient clinic, inpatient and may include assisting in the operating room.
This position will give interested APCs an opportunity to interact with attendings, residents and nurses in a supportive and caring environment. Our department is dedicated to clinical expertise, education, and research, in a cooperative and supportive environment.
 We are part of a comprehensive Neuroscience Center, which includes Neurology, Neurosurgery, Radiology, and Interventional Neuroradiology.
 Education: 
Physician Assistant: Graduate of an accredited Physician Program.
Practitioner RN: Graduate of a Masters Program in Nursing. 
Licensure, Certification, Registration: 
Applicable professional Certification and eligibility for applicable licenses   to practice in the Commonwealth of Massachusetts.
CPR certification from American Heart Association. 
Maintenance of appropriate CME
Experience:   
Direct patient care experience (preferably to include inpatient care) prior to graduation and /or clinic experience while in program. 
​
About Beth Israel Lahey Health
Beth Israel Lahey Health brings you the comfort of knowing your health is always in the best hands, in a place that's closer to home. Our nationally recognized specialists, superb primary care physicians and award-winning hospitals and services make it easy for you to become and stay healthy.At Lahey Health, we offer services you can count on throughout your life, and with a full spectrum of seamlessly integrated and accessible resources and a smart approach to delivering care, we're with you every step of the way.Lahey Health has more than 1,400 local providers in adult and pediatric primary care and almost every medical specialty. Find your way to better health care today.
---
Posted February 10, 2020
Covered
Not Covered