Chief of Medicine Division - UR Medicine/Highland Hospital
Rochester, NY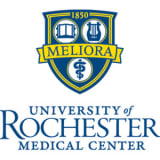 Highland Hospital
University of Rochester Medical Center
The Department of Medicine at the University of Rochester Medical Center (URMC) – Highland Hospital Division – is currently recruiting a new Division Chief. Qualified applicants will have  an excellent track record in teaching, research, and mentoring of faculty to lead all division activities, and will coordinate educational and research activities with faculty at URMC  as appropriate. 
Responsibilities:
Clinical/Patient Care - provide clinical service in the Department of Medicine; establishing clinical quality plans/initiatives and ensure all providers meet patient satisfaction metrics; collaboration w/ nursing, APPs, Physicians, etc.
Financial - work collaboratively w/ Hospial administration to develop budget;  implement cost control and revenue enhancements
Administrative - identify and implement opportunities for system process improvements; participation in hospital committees; promotion of ICARE values - fostering an inclusive, diverse, and equitable environment for all faculty, staff, patients, etc.
Opportunity Highlights:
Lead a  Division comprised of 70 full- and part-time faculty who not only assist with the care of a large inpatient medical service but also play a key role in the department's educational programs
Full-time faculty appointment at rank of Associate Professor or Professor, with or without tenure, is offered (commensurate w/ individual qualifications)
Opportunities for teaching and/or research based on interest 
Collaboration w/ mutiple service areas and other Departments/Divisions at the University of Rochester Medical Center/Strong Memorial Hospital
Interested candidates may apply online through University of Rochester HRMS Job Portal (search internal job posting #229157) or apply to this posting.
The University of Rochester has a strong commitment to principles of diversity and, in that spirit, actively encourages applications from groups underrepresented in higher education.
EOE Minorities/Females/Protected Veterans/Disabled
About University of Rochester Medical Center
One of the nation's top academic medical centers, the University of Rochester Medical Center forms the centerpiece of the University's health research, teaching, patient care and community outreach missions. Over the last five years, the UR School of Medicine and Dentistry has received almost $1.3 billion in total research funding. The School ranks in the top quartile of U.S. academic medical centers in research funding from the National Institutes of Health, attracting nearly three times the federal funding received by the medical schools in Albany, Syracuse and Buffalo combined.The University's health care delivery network– UR Medicine – is anchored by Strong Memorial Hospital - an 800-bed, University-owned teaching hospital which boasts specialty programs that consistently rank among the best in the nation according to US News & World Report. At URMC, our robust teaching and research programs transform the patient experience with fresh ideas and approaches steeped in disciplined science. Here, care is delivered by health care professionals who innovate, take intelligent risks, and care deeply about the lives they touch.
---
Posted June 30, 2021