Great Full-Time Opportunity In Watertown, Wisconsin (Immediate Need)
Watertown, WI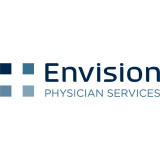 Watertown Regional Medical Center
Envision - EPS
Key Info
JOB DETAILS
Envision Physician Services is currently seeking qualified CRNAs for full-time opportunities at Watertown Regional Medical Center (WRMC), a LifePoint Health affiliate. WRMC has been proudly delivering a full range of high-quality outpatient and inpatient services throughout the Southeastern Region for over 100 years. This modern, 99-bed facility also offers comprehensive programs of excellence in Women's Health, Orthopedics, and Sports Medicine.
Highlights of these opportunities include:
Anesthesia Care team is comprised of 1 Physician and 4 CRNAs
Annual surgical volume of 3,500; 4 ORs and 2 Endo suites
Cases include General, Ortho, ENT, GI, Ophthalmology, OB/GYN, Urology, Spine, Plastics. No cardiac.
Annual number of deliveries is 228; scheduled C-Section rate of 19%
Meditech Electronic Health Record
Employees are eligible for benefits first day of work- no waiting period! Package includes health, dental, vision, disability and life insurance, 401(K) contribution and paid malpractice coverage.
For more information about this opportunity, please contact Lana Smith, Clinical Recruiter at 850.444.2529 or email CV to Lana.Smith@EnvisionHealth.com .
COMMUNITY INFORMATION
Watertown is a beautiful, historic, river community nestled in between Madison and Milwaukee's metro area- about a 45 minute drive in either direction. With a population of 24,000, residents experience an enriched quality of life which includes safe neighborhoods, affordable housing, excellent public and private schools, and easy access to local and regional cultural events.
COMPANY INFORMATION
Envision Physician Services is a dynamic physician- and clinician-led organization that has been offering exceptional career opportunities for more than 60 years. With more than 25,000 affiliated clinicians coast-to-coast, Envision Physician Services is nationally recognized for delivering clinical excellence supported by innovation, integration and exceptional leadership.
About Envision - EPS
Envision Physician Services is a multispecialty provider group and healthcare management team providing anesthesia, emergency medicine, hospital medicine, radiology, surgical services, and women's and children's health services. Our collective experience enables us to better solve complex problems and consistently give healthcare organizations confidence in our execution. Envision Physician Services serves more than 900 healthcare facilities in 48 states and employs or contracts with more than 25,200 physicians and other healthcare professionals.
---
Posted July 29, 2020
Covered
Not Covered