Radiologist Position South of Atlanta
Georgia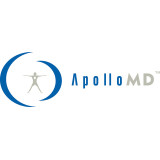 Wellstar West Georgia Medical Center
ApolloMD
Key Info
WellStar West Georgia Health System is a 276 bed hospital located in LaGrange, GA just 60 miles south of downtown Atlanta. This system includes a 38 bed ED as well as a separate Women's Center. LaGrange is home to LaGrange College, has both great public and private schools and has a thriving downtown with many fine restaurants and retail. Additionally, West Point Lake is part of the community and provides many options for outside activities.
Facility Information:
2 Radiologist; 1 Physician Assistant
Average Studies: 75-90 per day
Common studies: 40% plain film, 25% CT comprises, 15% mammo/tomo and 10% MRI/Ultrasound
Average Procedures: 3-5 per day
EMR: EPIC
Physician Schedule:
2 Radiologist cover the hospital and Women's Center Monday-Friday
7a-4p
9a-6p
**Excellent Pay - Top 10% in the nation**
About ApolloMD
Physician-owned, ApolloMD provides Emergency Medicine, Hospital Medicine, Anesthesia, and Radiology services. Physicians enjoy a rewarding practice setting with flexible scheduling, top income, leadership training, and diverse career paths. Through the Preferred Partnership Program, each full time physician has the opportunity to become an owner with a guaranteed rate of return.
---
Posted October 9, 2019
Covered
Not Covered