Invasive Cardiologist- One Year Partnership Tract
Medford, OR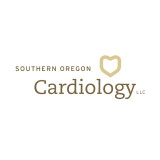 Asante Rogue Regional Medical Center
Southern Oregon Cardiology
Key Info
POSITION:
The cardiologists of Southern Oregon Cardiology (SOC) seek a well-trained, board eligible/board certified general cardiologist with expertise in consultative cardiology and echocardiography.
Cardiac catheterization skills and nuclear, CT, and/or MRI imaging would be useful but are not mandatory.
​
SOUTHERN OREGON CARDIOLOGY:
SOC is a well-respected cardiology practice that has been recognized for excellence in patient care for more than 40 years.
SOC has 10 general invasive cardiologists, 4 interventional cardiologists and 2 electrophysiologists who work closely with 2 cardiothoracic surgeons at Asante Rogue Regional Medical Center.
We are the sole cardiology providers for the Asante Health System and are based at the Cardiovascular Institute at Asante Rogue Regional Medical Center.
We serve 600,000 patients from counties in southern Oregon and northern California (an area larger than the state of Massachusetts). Ten outlying hospitals transfer patients to us.
IBM Watson Health has recognized Asante as a "Top 15 Health System" for 7 years in a row.
This past month, we were named an IBM Watson Health "50 Top Cardiovascular Hospitals" out of 989 hospitals
​
SOME CARDIOLOGY PROGRAM FACTS:
Cardiology conference every Wednesday morning for case review and presentations.
Certified echo, nuclear cardiology, and cardiac CT programs.
Busy interventional cardiology program including 165 STEMI patients and 581 coronary interventions in 2018, 310 TAVR patients since February 2015, ASD/PFO closure program, and initiation of a MitraClip and Percutaneous Mitral Valve-in-Valve program begun in April 2019
Full-service electrophysiology program including Watchman and VT ablation.
Cardiothoracic surgery program performed 575 open-heart surgeries last year.
Collaborative, team-based approach to patient care.
One-year partnership track position.
About Southern Oregon Cardiology
The practice is associated with Asante Rogue Regional Medical Center, which is a 378 bed, state-of-the-art hospital that enjoys tremendous community support.

The Asante Health System consists of Rogue Regional Medical in Medford, Asante Three Rivers Medical Center in Grants Pass, Asante Ashland Community Hospital in Ashland, and numerous outpatient clinics.
All three Asante Hospitals have earned Medicare/Medicaid 5 stars (of 5 hospitals of Oregon's 62 hospitals).
The hospital earned the designation of "STEMI Receiving Gold Plus" from the American Heart Association's Mission Lifeline. Asante is recognized as a top 15 Health System by Watson Health 7 years in a row. Rogue Regional Medical Center is a top 100 hospital (top 2% in the nation for the last 5 years) and CareChex has voted Asante Rogue Regional Medical Center as the number one hospital in Oregon for Heart Attack Treatment, Safety and Medical Excellence.
RRMC was also the number one hospital in the Nation for Medical Excellence in Interventional Coronary care in 2018.
The Medical Group Management Association (MGMA) has recognized SOC as one of the top performing medical practices in the nation for the past seven years.
---
Posted January 17, 2020
Covered
Not Covered