OB/GYN – Live and work in the heart of Northern Lower Michigan
Cadillac, MI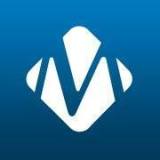 Munson Healthcare Cadillac Hospital
Munson Healthcare
Key Info
Munson Healthcare Cadillac Hospital is seeking an excellent BE/BC OB/GYN to join their team of 3 OB/GYN physicians, 2 CNMs and a WHNP.
This is a full-time, hospital employed position.
If you are seeking a rewarding career in a four-season paradise then this is the opportunity for you!
About Munson Healthcare
Northern Michigan and Munson Healthcare: A Perfect Pairing There's no place quite like northern Michigan, and there is no other health care system quite like Munson Healthcare. Like our beautiful region, we have so much to offer. The more than 7,000 professionals who make up Munson Healthcare provide some of the best care in the nation, as close to home as possible. Munson Healthcare's nine hometown hospitals share ideas and resources to make care safer and more affordable. In small towns like ours, we often find ourselves taking care of our friends and neighbors, and we want what's best for them, and for everyone, including our many visitors. Our independent hospitals maintain their individuality, but share one clear vision - giving northern Michigan top quality care. We're all in this together. We're in it for our patients.
---
Posted February 20, 2020
Covered
Not Covered