University of Rochester Seeking OB/GYN Division Chief and Generalist Faculty
Rochester, NY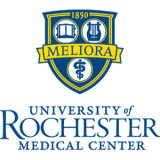 Highland Hospital
University of Rochester Medical Center
Key Info
The University of Rochester's community affiliated teaching hospital, Highland Hospital, is seeking an OB/GYN Division Chief, and we have several positions for Generalist OB/GYN physicians in our suburban and regional practice sites.
Qualified candidates will enjoy working in our busy community hospital and one of our practice sites in the Rochester area. The Division Chief will be tasked with leading a service line of several OB/GYN faculty members, Residents, and Interns.
Qualified candidates will enjoy both inpatient and outpatient General OB/GYN responsibilities, as well as:
Competitive salary and generous UR benefits, including relocation, CME stipend, and tuition benefits for dependents
UR faculty appointment w/ teaching opportunities
Enjoy working in our established suburban practices w/ excellent faculty colleagues, midwives and APPs
Shared call requirements which affords optimal work-life balance
About University of Rochester Medical Center
One of the nation's top academic medical centers, the University of Rochester Medical Center forms the centerpiece of the University's health research, teaching, patient care and community outreach missions. Over the last five years, the UR School of Medicine and Dentistry has received almost $1.3 billion in total research funding. The School ranks in the top quartile of U.S. academic medical centers in research funding from the National Institutes of Health, attracting nearly three times the federal funding received by the medical schools in Albany, Syracuse and Buffalo combined.The University's health care delivery network– UR Medicine – is anchored by Strong Memorial Hospital - an 800-bed, University-owned teaching hospital which boasts specialty programs that consistently rank among the best in the nation according to US News & World Report. At URMC, our robust teaching and research programs transform the patient experience with fresh ideas and approaches steeped in disciplined science. Here, care is delivered by health care professionals who innovate, take intelligent risks, and care deeply about the lives they touch.
---
Posted October 14, 2019
Covered
Not Covered