UNC Family Medicine at Lenoir Kinston, NC
Kinston, NC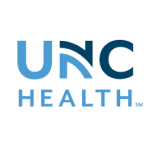 UNC Lenoir Healthcare
UNC Health Care System
UNC Family Medicine at Lenoir Kinston, NC
UNC Family Medicine at Lenoir is a full-service family practice, treating both children and adults. Our providers take the time to listen and work with our patients to address immediate needs as well as future health goals. Our mission is to provide compassionate, cost-effective and high-quality care to every patient. We look forward to building a long and healthy relationship with your family!
Qualifications:
· Graduation from an accredited school of Medicine or DO school
· BC/BE FM or IM
· One or more years of Primary Care experienced preferred
· New Trainee are highly welcomed
· North Carolina licensed or in progress
· BLS certified
I look forward to assisting you with starting your career at UNC Health!
For more information about this great opportunity or to apply contact Sheila Barnes, In-house Physician Recruiter at Sheila.barnes@unchealth.unc.edu or 919-622-6220
---
Posted January 20, 2021