Internal Medicine Opportunity in Manitowoc, Wisconsin - Market Leader in Pay
Manitowoc, WI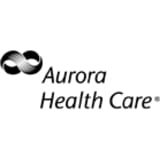 Aurora Medical Center - Manitowoc County
Advocate Aurora Health Care
New England Charm plus Midwestern Values = A great place to practice medicine!
Advocate Aurora Health in Manitowoc and Two Rivers, Wisconsin is seeking an internal medicine physician to join an established outpatient practice. Enjoy a collegial atmosphere with outstanding top tier colleagues in a multi-specialty group committed to high quality patient care. The local hospital, Two Rivers Medical Center, is a state of the art hospital offering every patient a breathtaking view of beautiful Lake Michigan as well as high quality hospitalists, specialists, and surgeons.
Generous student loan forgiveness program
Enjoy an excellent quality of life with 32 to 36 patient contact hours with a competitive guarantee up to $285,996
Stable health care system in top decile for quality of patient care
Employed position with full benefits and malpractice coverage
Outpatient positions with excellent call (phone only)
Collegial group focused on quality patient care and access
Safe community with excellent schools and an abundance of outdoor recreational activities
H-1B visa sponsorship available
About Two Rivers, Wisconsin
Manitowoc and Two Rivers are quaint family-friendly communities located on the shores of Lake Michigan approximately 45 minutes from Green Bay and 80 miles from Milwaukee. These communities offer an abundance of outdoor activities from Great Lakes boating, sailing, and fishing to miles of sandy beaches, inland lakes, state parks and wildlife recreation areas. With a rich history, these beautiful lakefront communities offer towering lighthouses, multiple museums, the Lincoln Park Zoo and Capitol Civic Center (theater). With a cost of living much lower than comparable or larger cities this area still boasts top rated schools, safe communities, and a moderate Midwest climate.
For more information about our position, please contact Ellen Mack at ellen.mack@aah.org.
About Advocate Aurora Health Care
One shared purpose brought us together. Now, as the 10th largest not-for-profit, integrated health system in the United States, our combined strength and stability drives us forward.About Advocate Health CareAdvocate Health Care is the largest health system in Illinois and one of the largest health care providers in the Midwest. Advocate operates nearly 400 sites of care and 12 hospitals, including two of the nation's 100 Top Hospitals, the state's largest integrated children's network, five Level I trauma centers (the state's highest designation in trauma care), three Level II trauma centers, one of the area's largest home health and hospice companies and one of the region's largest medical groups. Advocate Health Care trains more primary care physicians and residents at its four teaching hospitals than any other health system in the state. As a not-for-profit, mission-based health system affiliated with the Evangelical Lutheran Church in America and the United Church of Christ, Advocate contributed $692 million in charitable care and services to communities across Chicagoland and Central Illinois in 2016.About Aurora Health CareAurora Health Care is a not-for-profit Wisconsin-area health care provider and a national leader in efforts to improve health care quality. Aurora offers services at sites in more than 30 counties throughout eastern Wisconsin and northern Illinois. Aurora is Wisconsin's most comprehensive health care provider and the state's largest private employer. Aurora serves more than 1.2 million patients every year via a comprehensive network of facilities, services and providers, including 15 hospitals, more than 150 clinics, more than 70 pharmacies and more than 33,000 caregivers. As evidenced by more than 300 active clinical trials, Aurora is dedicated to delivering innovations to provide the best possible care today, and to define the best care for tomorrow.
---
Posted May 4, 2021