Child Neurologist and General Faculty Member at VCU Health
Richmond, VA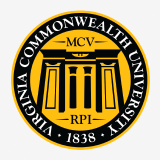 VCU Medical Center
VCU Health System/MCV Physicians
Key Info
The Virginia Commonwealth University (VCU) Department of Neurology is seeking a full-time Child Neurology clinical faculty member to join our expanding clinical and research enterprises. Successful candidates will have an MD or DO and will be eligible for board certification. The position is open tenure and open rank. The ideal candidate will have completed an accredited Child Neurology training program, and be board certified or board eligible in Neurology with a special qualification in Child Neurology. Academic appointment will be commensurate with experience.
Our ideal candidate would have a love of general pediatric neurology. An interest in headache or tic/movement disorder would be a plus. This clinical position will provide patient care, engage in medical student and neurology resident and fellow education and participate in clinical research. The candidate would be joining a group with six faculty and three nurse practitioners as well as a child neurology training program.
As part of a thriving academic medical center, our faculty educate learners from multiple disciplines, including our residents in Neurology. The individual will be expected to pursue scholarly activities and research interests, as well as to contribute meaningfully to the goals of the department, the organization, the community, and the larger field of Neurology. Strong interpersonal, communication, and time management skills are essential. The successful candidate will demonstrate an ability to work effectively in a team environment. S/he will be expected to foster a diverse faculty, staff, and student environment as an engaged and valued faculty member at VCU.
About VCU Health System/MCV Physicians
Every day, there's a new discovery at the VCU Medical Center. Whether it's a patient who undergoes a new life-saving procedure or a clinical researcher who finds promise in a new cancer treatment, exciting medical advances are taking place. One of the leading academic medical centers in the nation, the VCU Medical Center is on the forefront of health care, providing patients with some of the most progressive treatments and technology available.
---
Posted September 16, 2020
Covered
Not Covered