UNC Health Lenoir hiring OB/GYN Physician
Kinston, NC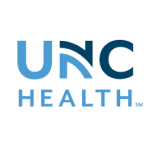 UNC Lenoir Healthcare
UNC Health Care System
Key Info
Live Near The Coast! UNC Health Lenoir is seeking an OB-GYN Physician
At UNC Women's Health at Lenoir we are proud to offer expertise and patient-centered care for women of all ages and stages. Our OB services provide both routine prenatal and postpartum care, and our GYN services range from routine yearly examinations to full evaluation and treatment of most gynecologic disorders. We strive to deliver the appropriate care to meet your needs.
Services include:
Prenatal care and delivery
Birth Control including IUD insertion
Well-woman exam
Hysterectomy
Laparascopy
Infertility services
Pre-pregnancy counseling
STD screening and treatment
In-office procedures
 Practice is seeking an MD to focus on Obstetrics.
 Board Eligible or Board Certified.
 For additional information contact Jerry.Boylan@unchealth.unc.edu
---
Posted August 19, 2020
Covered
Not Covered