Emergency Medicine Physician in Southern WV
Beckley, WV
Job Highlights
Flexible Scheduling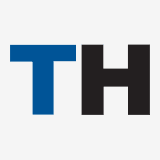 Raleigh General Hospital
TeamHealth
TeamHealth is seeking an emergency medicine physician to join our emergency department (ED) team working full-time at Raleigh General Hospital in Beckley, West Virginia. Candidates must be boarded in emergency medicine, internal medicine or family medicine.
You'll be able to learn and grow alongside the best in emergency medicine, with mentors, education and avenues for professional development that feed into your career path at TeamHealth. You'll also have all the benefits of our powerful national network with rigorous risk management to feel confident in your work. But more importantly, you'll be free to focus on making your work meaningful—with the power to make the right decisions for your patients, as part of a community of clinicians who care as much as you do.
For more than 40 years, TeamHealth's innovative national resources have supported our clinicians as they deliver the best possible patient care. Driven by our commitment to quality and safety, we are proud to be one of the largest integrated healthcare providers in the country.
Position Highlights:
Independent contractor status
Flexible scheduling
Paid malpractice insurance
Sign-on bonus
Paid professional liability insurance with tail coverage
Access to professional development tools, educational resources, and CME through TeamHealth's online community
Leadership and growth opportunities to further your career
Access to TeamHealth's clinician wellness program (services assists with everything from financial planning to childcare)
Practice with confidence as a member of TeamHealth's national Patient Safety Organization
About TeamHealth
At TeamHealth, our purpose is to perfect physicians' ability to practice medicine, every day, in everything we do. Through our more than 20,000 affiliated physicians and advanced practice clinicians, TeamHealth offers outsourced emergency medicine, hospital medicine, critical care, anesthesiology, orthopedic hospitalist, acute care surgery, obstetrics and gynecology hospitalist, ambulatory care, post-acute care and medical call center solutions to approximately 3,300 acute and post-acute facilities and physician groups nationwide. Our philosophy is as simple as our goal is singular: we believe better experiences for physicians lead to better outcomes—for patients, hospital partners and physicians alike. Join our team; we value and empower clinicians. Partner with us; we deliver on our promises. Learn more at www.teamhealth.com.
---
Posted June 30, 2021