Medical Director of Primary Care at UMass - Community Healthlink
Massachusetts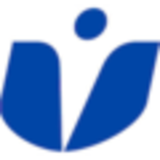 UMass Memorial Medical Center
UMass Memorial Medical Group
The Department of Family Medicine & Community Health at UMass Memorial Health Care is recruiting a Medical Director of Primary Care for Community Healthlink, Inc. The medical director provides leadership to implement primary care goals and objectives for medical and clinical operations. Responsibilities include supervising all primary care providers, ensuring risk management and quality of care and providing strategic input to planning, regulatory compliance and clinical integration. Clinical practice includes primary care integrated into programs that support adults, children, and families to recover from the effects of mental illness, substance use, and homelessness.
Community Healthlink provides comprehensive behavioral health, addiction, and homeless services throughout Central Massachusetts with locations in Worcester and Leominster. Through its 80 programs and nearly 1,200 employees, Community Healthlink is committed to promoting, maintaining, and restoring the dignity, well-being, and mental health of over 22,000 adults, children, and families every year.
Ideal candidates will be Board Certified in Family Medicine or Internal Medicine with experience serving a complex and disabled adult population, many of whom have serious mental health problems. Prior experience as a Medical Director in a primary care setting is preferred. Bilingual Spanish language skills are desirable. Applicants must be eligible for a Massachusetts State Medical License.
A UMass Medical School faculty appointment is commensurate with training and experience.
Interested candidates please send a Cover Letter and CV to:
Carolyn Jacobs, Manager of Physician Recruitment
Email: Carolyn.Jacobs@umassmemorial.org
Call/Text: 508-713-3156
As the leading employer in the Worcester area, we look to draw talent and ideas from individuals of different backgrounds and viewpoints.
About UMass Memorial Medical Group
UMass Memorial Medical Group is one of the largest multispecialty group medical practices on the East Coast. With more than 1,100 members, our Medical Group is a dynamic, collaborative team of primary care and specialty physicians who are committed to clinical excellence. We focus first and foremost on the health and well-being of the patients we serve.We're also dedicated to training the next generation of physicians. All our members serve on the faculty of the respected University of Massachusetts Medical School.
---
Posted April 1, 2021