Inpatient Adolescent Psychiatrist Medical Director
Falls Church, VA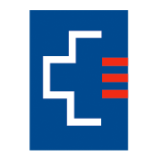 Inova Fairfax Hospital
Inova Medical Group
Inova Health System is seeking an experienced Medical Director for Adolescent Psychiatry to join our Behavioral Health Service Line.
Opened in 2018 on the Inova Fairfax Medical Campus our state -of- the -art inpatient adolescent psychiatry unit provides psychiatric care for adolescents (ages 14–17) who require stabilization and short-term treatment for emotional, behavioral and psychological disorders.
We operate on a three -pronged model of care: The first is trauma informed care. The second is patient and family centered care. We strive to provide care that is specific to each individual and within the context of the family. Lastly, our staff is trained in Collaborative Problem Solving (CPS) tools to identify lagging skills while resolving issues and difficulties in a collaborative and mutually satisfactory way. The Medical Director for Adolescent Inpatient Services will work in close alignment with the Inova Kellar Center providers to ensure seamless plans of care when adolescent patients transition across longitudinal treatment programs.
As a result of growth and expansion, Inova seeks an experienced Child and Adolescent Psychiatrist with strong interest in leadership to expand our growing adolescent service, develop and foster collaboration and partnerships with case management and the multi-disciplinary team of healthcare providers across the communities we serve, and continue to build the world class continuum of care for adolescents that Inova Health System prides itself on.
Our extensive continuum of care includes an urgent psychiatric and addiction assessment center (IPAC), inpatient psychiatry, inpatient detoxification, partial hospitalization programs (PHP), intensive outpatient programs (IOP), outpatient psychiatric appointments and outpatient counseling services.
About Inova Medical Group
Inova Medical Group is a team of talented and experienced physicians employed by Inova, providing world-class healthcare for the Northern Virginia and greater Washington, DC metro area.
More than 400 physicians – experts in primary care medicine and adult specialties – are located throughout the region. Our physicians work together with Inova's extensive network of hospitals and outpatient facilities.
---
Posted December 7, 2020