OB/GYN Faculty Opportunity with Work-Life Balance in Columbus, OH
Columbus, OH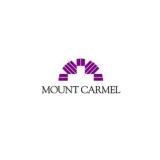 Mount Carmel Grove City
Mount Carmel Health System
Mount Carmel Health System is seeking a BC/BE OBGYN to join the full-time teaching faculty at our ACGME-accredited residency training program in Columbus, Ohio. We welcome all enthusiastic educators to consider this position. The ideal candidate has at least 2 years experience; however, our team will consider new graduates on a case by case basis.
About the Position:
Educate, supervise and provide direct care for patients in the resident clinic and on L&D Unit
You must have strong interest and skill in team-based obstetrical care, health care policy for provision of obstetrical care, and high motivation for innovative resident and medical student education
Comfort with a broad spectrum of OBGYN, including management of medically complex high-risk pregnancies and advanced obstetrical surgery. Must be able to manage gynecological and OBGYN traumatic surgical emergencies
Laparoscopic experience required; robotic experience helpful but not mandatory
General understanding of ACGME is a plus
Competitive compensation and benefits package
Malpractice coverage including tail coverage
Opportunity with work-life balance, work 4 days a week, no after hour call or weekend requirment.
Additional shifts could be scheduled, if desired.
About Mount Carmel:
44 residents in the combined residency program with The Ohio State University
In addition to providing care to the Columbus underserved community, Mount Carmel is the primary regional referral center for high-risk pregnancies with Level 3 NICUs
Mount Carmel delivers high quality obstetrical care at 3-hospitals – Mount Carmel East, Mount Carmel St. Ann's & Mount Carmel Grove City – in central Ohio
Mount Carmel is a great place to expand your professional career, and Columbus is an ideal place to live and raise a family. If you or someone you know is interested in learning more about this opportunity please contact Cyndi Tussing, Mount Carmel Physician Recruiter at 614-546-4008 or Cynthia.tussing@mchs.com.
About Mount Carmel Health System
Mount Carmel Health System, serving more than a million patients a year, is the second-largest health system in Central Ohio, with four acute care hospitals, outpatient facilities, physicians' offices, surgery centers, emergency and urgent care centers, as well as community outreach sites throughout central Ohio. Our team of more that 10,000 employees, 2,100 physicians and 900 volunteers is committed to the quality care of our patients and their families.
Mount Carmel Health System is dedicated to more that just medical care. We're dedicated to medical and nursing education and training as well, with six residency programs and the Mount Carmel College of Nursing, one of the largest baccalaureate nursing degrees programs in Ohio. Mount Carmel has received national recognition for quality of care, colleague and patient satisfaction, community involvement and philanthropy. Mount Carmel, in turn, is part of Trinity Health, the fourth-largest U.S.-based health system and one of the strongest and most respected networks of not-for-profit community hospitals in the country. That membership provides the security of a large health system with electronic health records and exceptional malpractice coverage. The City of Columbus: Recently named as one of the best cities in the nation, Columbus offers world renowned attractions, notable shopping centers, professional and collegiate sports, as well as impressive dining and nightlife. Our diverse and vibrant neighborhoods create a strong sense of community, in addition to top-ranked school districts. From families to professionals, Columbus is a great place to call home.
---
Posted April 28, 2021