Medical Director Hematology -Oncology
Morristown, NJ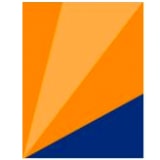 Morristown Medical Center
Atlantic Health System
The Oncology Division of Atlantic Medical Group (AMG) is seeking a full time Medical Director to lead the Hematology/Oncology program. This position will offer the opportunity to practice clinical oncology and play an active role in building an academic University-level cancer program, active both clinically and in clinical/translational research. 
 The program currently employs over 20 fellowship trained, board certified hematology oncology physicians with academic backgrounds, many in specialty focused practices. They are teamed with over 50 AMG cancer surgeons across a broad range of specialties. The oncology team has research support, infrastructure and resources that are more typical of high-level University programs. The Atlantic Health System (AHS) Cancer Care is the lead affiliate of Atlantic Health Cancer Consortium (AHCC) - the only New Jersey-based National Cancer Institute (NCI) Community Oncology Research Program (NCORP), and it is expected that this physician would take a leading role in the administration of this grant.
In addition, the AHS Cancer program was awarded a brand-new independent hematology oncology fellowship training program in 2020; this ACGME accredited program is approved for 2 fellows a year.
 Across AHS, our cancer program sees about 7,000 newly diagnosed cancer cases a year. T
Atlantic Health System (AHS) is a five hospital, acute care, non-sectarian, non-profit, hospital system in northern New Jersey.  For the past 12 years, Atlantic Health System has been ranked by Fortune Magazine as one of the 100 best companies since to work for. It is the only health care system in NJ on the top 100 list and it is the top-ranked NJ based company on the list. Morristown Medical Center, where this physician's clinical practice would be located, has been designated as the top hospital in New Jersey for the last 6 years running.
---
Posted May 19, 2021