Family Medicine Physician - Director of Tufts FM Residency Program at Cambridge Health Alliance
Malden, MA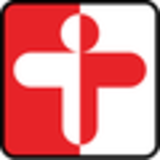 Cambridge Health Alliance
Cambridge Health Alliance Physician Organization
Key Info
The Tufts University Family Medicine Residency Program at CHA is searching for an experienced Family Medicine Physician to join as the Program Director. The Program Director shall provide clinical practice, academic and administrative leadership to the program by directing the planning, implementation, and evaluation of all medical and administrative activities of the FM Residency Program.
A successful candidate will support and grow the program based on our core values of equity, humility, integrity, authentic relationship and continuous improvement. The residency is looking for an energetic, collaborative and approachable physician with a passion for full spectrum Family Medicine. The future Program Director will be open-minded, creative and interested in teaching, nurturing and empowering diverse backgrounds.
The residency is recognized for its innovation and scholarship. It is one of 14 residency programs in the P4 (Preparing the Personal Physician for Practice) national demonstration program and is a leader in teaching team-based care. The program is known for its work on issues of diversity, equity and inclusion, reproductive health and addictions training.
CHA is nationally recognized for primary care transformation and care innovation for ethnically and socio-economically diverse patient populations. The residency program is located at the CHA Malden Family Medicine Center in Malden, Massachusetts, a multicultural community. We offer a competitive salary and excellent benefits. Faculty appointments at Tufts and Harvard are available commensurate with medical school criteria.
CVs may be sent to Melissa Kelley at ProviderRecruitment@challiance.org
We are an equal opportunity employer and all qualified applicants will receive consideration for employment without regard to race, color, religion, sex, sexual orientation, gender identity, national origin, disability status, protected veteran status, or any other characteristic protected by law.
About Cambridge Health Alliance Physician Organization
Cambridge Health Alliance (CHA) is a vibrant, innovative health system dedicated to providing essential services to all members of the community. With over 140,000 patients in Cambridge, Somerville, and Boston's Metro North region, CHA is a local provider of choice for primary care, specialty care, emergency services, hospital care, maternity care and behavioral health. CHA patients receive high quality care in convenient neighborhood locations and have seamless access to advanced care through CHA's affiliations with Beth Israel Deaconess Medical Center (BIDMC) and Mass. General Hospital for Children (MGHfC).CHA's community commitment extends beyond serving its patients. CHA operates the Cambridge Public Health Department and collaborates with many local agencies and organizations to improve the health of local residents. It also provides a vital safety net for under served populations facing barriers to care. As a Harvard Medical School, Harvard School of Public Health, Harvard School of Dental Medicine and Tufts University School of Medicine teaching hospital, CHA trains the health care providers of tomorrow.
Please go to www.CHAproviders.org to learn more about CHA careers and culture.
---
Posted August 11, 2020
Covered
Not Covered