Arkansas Children's Seeks Pediatric Allergist Immunologist
Little Rock, AR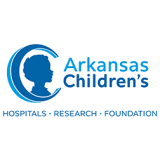 Arkansas Children's Hospital
Arkansas Children's
THE OPPORTUNITY
• Seeking a full-time A/I specialist to join a dedicated team known for its collegiality, commitment to diversity, and excellence in patient care, research, and education.
• Candidate must be board certified/board eligible by the American Board of Allergy and Immunology and must have completed either pediatrics, internal medicine, or combined internal medicine/pediatrics residency training.
• Ideal candidate will have interest in treating pediatric and adult patients with allergic diagnoses including allergic rhinitis, asthma, food allergies, allergic skin disorders, and eosinophilic GI disorders and immunodeficiency disorders.
• Bilingual candidates are strongly encouraged to apply.
• The program is the only tertiary care center for complex allergic and immunologic disorders for children and adults in the region and has an internationally recognized food allergy research program, state-of-the-art asthma research program, as well as an A/I fellowship training program.
• Faculty appointment through UAMS College of Medicine at the University of Arkansas for Medical Sciences at the Assistant or Associate Professor level.
• Competitive salary and benefits package along with robust faculty mentoring program and multiple available tracks for promotion and/or tenure including Clinician-Educator or Clinician-Scientist.
• Ample opportunity to provide comprehensive care in multidisciplinary clinics, participate in translational and clinical research, as well as teach and mentor medical students, residents, and fellows.
• Partnership with established team to create exceptional work-life balance. Division faculty includes 10 physicians, 2 advanced practice providers, 2 basic science faculty, 7 specialty nurses, and 8 research nurses in addition to clinical support staff.
About Arkansas Children's
We, at Arkansas Children's, know that children aren't little adults, and we're creating innovative ways to care for them – from designing kid-savvy spaces where they enjoy receiving treatment to adapting the most rigorous safety standards to protect them and ensure they reach their potential. Our expert team is specially trained to deliver excellent care to seriously ill and critically injured children. Arkansas Children's serves as the clinical and teaching affiliate for the University of Arkansas for Medical Sciences. Our promise: Unprecedented child health, defined and delivered.
Arkansas Children's is a premier health care system with a 336-bed hospital in the state's capital city and a second 24-bed hospital and campus in northwest Arkansas. Arkansas Children's Hospital is among the largest children's hospitals in the United States and is the only tertiary care facility for children in the state of Arkansas. ACH is ranked in 5 specialties by US News & World Report in addition to being a MAGNET-recognized hospital, a level 1 pediatric surgery center, and a center of excellence in pediatric sedation. ACH was also voted Best Place to Work in Arkansas for 2019 and 2020. Learn more about our team here: https://youtu.be/2sGKwFHD_Lg .
Located in the foothills of the Ozark Mountains, Little Rock is a culturally diverse city with the friendliness of the South. The area offers affordable housing, quality school options, a mild climate, excellent cultural and artistic venues along with numerous outdoor recreational opportunities. With population exceeding 700,000, greater Little Rock offers the most desirable features of large cities without sacrificing ease of access and convenience.
---
Posted April 11, 2022