Outstanding Hematology/Oncology Positions with Opportunity for Academic Appointment
Urbana, IL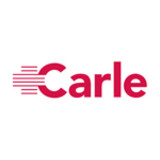 Carle Foundation Hospital
Carle Physician Group
Carle Foundation Hospital is excited to add BE/BC Hematology/Oncology Physicians with a focus on Breast Cancer and Benign and Malignant Hematology to the Carle Cancer Center in Urbana, Illinois.
Practice Opportunity Details Include:
Candidates with experience and new graduates are welcome to apply. Mentorship with new graduates will be provided.
The Hematology/Oncology physician would practice at our main campus in Urbana with one day per week at one of Carle's Hematology/Oncology satellite locations.
The Hematology/Oncology physician would work with 9 other Oncologists in the practice. Both inpatient oncology unit and outpatient oncology clinic have Nurse Practitioners on staff that work with the oncologists.
Training and interest in both Hematology and Oncology with special interest in Breast Cancer or Benign and Malignant Hematology is expected.
The practice includes Radiation Oncology, Surgical Oncology, Gynecologic Oncology, and Breast Surgery at the Carle Cancer Center. Colorectal Surgery, Interventional Radiology, Urology, Neurosurgery, Head & Neck Surgery, and Thoracic Surgery is available at Carle Foundation Hospital which is also located at our main campus in Urbana. This allows all services to be integrated into our multi-disciplinary Cancer Care Model.
Practice in a multi-disciplinary setting with Weekly Disease Specific Tumor Boards (Upper GI, Lower GI, Breast, Thoracic, etc.) and strong support from Radiation Oncology and all Surgical Services.
Our Breast Cancer Program has both CoC and NAPBC Accreditations with weekly Breast Cancer Tumor Board and Multi-disciplinary Breast Cancer Clinic
Opportunity for academic and/or research opportunity at the Carle Illinois College of Medicine (CICOM) which is a collaboration between Carle and the University of Illinois in Urbana-Champaign.
CICOM is the nation's first medical school focused at the intersection of healthcare and engineering.
---
Posted March 4, 2021