Per Diem Academic Intensivist/CC Covid Banner University Phoenix
Phoenix, AZ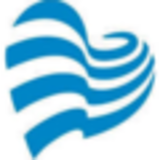 Banner - University Medical Center Phoenix
Banner Health
Key Info
Per Diem Physician - Critical Care - Intensivist Job in Phoenix, Arizona
ICU TRAINED PHYSICIANS: Urgent COVID ICU Help Needed at Banner University Medical Center Phoenix. Banner Health is recruiting and deploying available physicians for shift coverage in the Phoenix area at Banner University Medical Center Phoenix. Competitive compensation with travel, housing and food included. In order to help expedite the recruitment process, please also complete your temporary emergency licensing by accessing the application on the Arizona Medical Board: ARIZONA Medical Board - COVID Temp License. If you are an ICU-trained physician outside of Arizona and would like to assist, please submit your CV for immediate consideration.
Banner - University Medical Center Phoenix is a nationally-known academic medical center and the primary teaching facility of the University of Arizona College of Medicine - Phoenix. BUMC-P is a 733 bed, Level 1 Trauma facility: as the largest and one of the most comprehensive tertiary care facilities in Arizona, it provides a full complement of subspecialties including cardiac care, transplant services, oncology, high-risk obstetrics, CARF certified stroke, head injury and general inpatient rehabilitation, epilepsy center, Alzheimer's Institute, and outpatient clinics on campus in primary and specialty care. BUMC-P has been cited for 12 years as one of America's "Best Hospitals" by U.S. News & World Report and is consistently rated as a "Best Place to Work" in Arizona.
SUBMIT YOUR CV FOR IMMEDIATE CONSIDERATION:
As an equal opportunity and affirmative action employer, Banner Health recognizes the power of a diverse community and encourages applications from individuals with varied experiences and backgrounds. Banner Health is an EEO/AA - M/W/D/V Employer.
About Banner Health
You want to help lead change in the health care field – rather than just react to it. You want to spend your time doing what you do best – caring for patients. You belong at Banner Medical Group (BMG) and Banner – University Medicine Group (BUMG).As Banner Health's employed physician group with more than 1,300 physicians and advanced practitioners across more than 65 specialties, BMG, is transforming the delivery of care. This transformation can most clearly be seen in our Patient-Centered Medical Home (PCMH) implementation. Through PCMH, we're organizing care around patients, working in teams and coordinating and tracking care over time. The end result is the highest quality and most efficient delivery of patient care.For physicians working in their own practices, we have two different paths to lead you to a colorful career with Banner Health.We also offer faculty positions at Banner – University Medicine Center in partnership with the University of Arizona.
---
Posted July 30, 2020
Covered
Not Covered