Medical Director, Inpatient Rehabilitation Unit
Valhalla, NY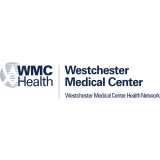 Westchester Medical Center
WMC Health Network
Job Highlights
High Earning Potential
Easy Call Schedule
Great Nightlife Nearby
Westchester Medical Center, in Valhalla, New York, the major teaching hospital for New York Medical College (NYMC), is seeking a physiatrist to serve as Medical Director for its 18-bed acute inpatient rehabilitation unit. The position will be responsible for inpatient coverage, supervision of the 3rd and 4th year medical students on their PM&R clinical rotations, and will work closely with the inpatient administrative director and department chair on program development and marketing, monitoring of performance metrics, and process improvement. The successful candidate will also oversee the unit's referrals screening and admissions process. Academic appointment in the NYMC Department of Rehabilitation Medicine will be at the assistant or associate professor level, Clinician-Educator Pathway, depending on qualifications. Board-certification or eligibility in PM&R is required. The position includes a highly competitive compensation and benefits package. About Us: Westchester Medical Center, which is located 35 minutes north of New York City, is the Hudson Valley region's advanced medical care and referral hospital, serving more than 3.5 million people. Each year, more than 120,000 patients receive care at Westchester Medical Center through our main hospital, our Maria Fareri Children's Hospital, acute inpatient rehabilitation service, and our Behavioral Health Center. With more than 900 attending physicians and 3,300 healthcare professionals, Westchester Medical Center delivers industry-leading advanced medical care in specialties and services ranging from heart, kidney and liver transplants and advanced endovascular procedures to high-risk obstetrics and gynecology. The Medical Center is also home to the region's most comprehensive cardiovascular program. We are a regional Level I Trauma and Burn Center with more than 40,000 emergency room visits per year.
About WMC Health Network
The Westchester Medical Center Health Network (WMCHealth) is a 1,700-bed healthcare system headquartered in Valhalla, New York, with 10 hospitals on eight campuses spanning 6,200 square miles of the Hudson Valley. WMCHealth employs more than 12,000 people and has nearly 3,000 attending physicians. From Level 1, Level 2 and Pediatric Trauma Centers, the region's only acute care children's hospital, an academic medical center, several community hospitals, dozens of specialized institutes and centers, skilled nursing, assisted living facilities, homecare services and one of the largest mental health systems in New York State, today WMCHealth is the pre-eminent provider of integrated healthcare in the Hudson Valley.
---
Posted July 5, 2022