Seeking Psychiatrists to Join University of Rochester Faculty
Rochester, NY
Job Highlights
Less than 3 Hours from a Ski Resort
Easy Call Schedule
Less than 1 Hour from a Large Lake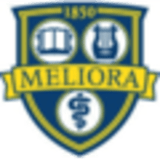 Strong Memorial Hospital of the University of Rochester
University of Rochester Medical Center
The University of Rochester Department of Psychiatry has several openings in its growing faculty network:
Women's Health Psychiatrist/Collaborative Care -  collaborative, multidisciplinary team of providers including OB/GYN Physicians, Psychiatrists, midlevels, and Residents
Consult-Liaison Psychiatrist, Transplant Division - working alongside other Psychiatrists, Psychologists, Social Workers and Residents/Fellows rotating on our Kidney and Liver Transplant service. Will also consider FT Inpatient C/L Psychiatrist
Comprehensive Psychiatric Emergency Program (CPEP) - a program unique to New York State; evaluation and emergent treatment for individuals of all ages who are suffering from an acute mental health crisis
Memory Care Division - unique, multispecialty program developed by our Psychiatry Department to meet the demand of our growing Geriatric populations; collaborative team of Psychiatrists, Geriatricians, Neurologists, APPs
General Psychiatrists - working in our expanding inpatient Psychiatry unit; adults only
Rochester, NY is a mid-sized city with vibrant culture and diversity, safe communities, friendly people,  highly-ranked schools and universities, excellent cuisine, and low cost of living.
The University of Rochester is committed to fostering, cultivating and preserving a culture of diversity and inclusion. The University believes that a diverse workforce and inclusive workplace culture enhances the performance of our organization and our ability to fulfill our important mission. The University is committed to fostering and supporting a workplace culture inclusive of people regardless of their race, ethnicity, national origin, gender, gender identity, sexual orientation, socio-economic status, marital status, age, physical abilities, political affiliation, religious beliefs or any other non-merit fact, so that all employees feel included, equally valued and supported.
The University of Rochester is responsive to the needs of dual career couples.
About University of Rochester Medical Center
One of the nation's top academic medical centers, the University of Rochester Medical Center forms the centerpiece of the University's health research, teaching, patient care and community outreach missions. Over the last five years, the UR School of Medicine and Dentistry has received almost $1.3 billion in total research funding. The School ranks in the top quartile of U.S. academic medical centers in research funding from the National Institutes of Health, attracting nearly three times the federal funding received by the medical schools in Albany, Syracuse and Buffalo combined.The University's health care delivery network– UR Medicine – is anchored by Strong Memorial Hospital - an 800-bed, University-owned teaching hospital which boasts specialty programs that consistently rank among the best in the nation according to US News & World Report. At URMC, our robust teaching and research programs transform the patient experience with fresh ideas and approaches steeped in disciplined science. Here, care is delivered by health care professionals who innovate, take intelligent risks, and care deeply about the lives they touch.
---
Posted September 23, 2021