Seeking BC/BE Radiation Oncologist for Albany NY Veterans Affairs Medical Center
Albany, NY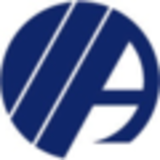 Albany Medical Center
Department of Veterans Affairs - Specialty Care
The Albany NY VA Medical Center is seeking a Board Certified (BC) or Board Eligible (BE) Radiation Oncologist for inpatient, outpatient and telemedicine clinical practice involving full spectrum and scope of diagnostic and therapeutic patient care practice, treatment planning, assessment and follow-ups. Ideal candidate should demonstrate interest and prior experience in research and teaching activities and will have expectations to promote and provide educational endeavors for Radiation Oncology Residents and Staff and will be considered for Academic Appointment with the Albany Medical College based on individual interests and qualifications.  
Must be US Citizen
Board Certified/Board Eligible in Radiation Oncology Specialty
Degree in Allopathic Medicine (MD) or Osteopathic Medicine (DO)
Current Active US Medical License to practice medicine or surgery 
Community Information:
With a population of 97,279 Albany is the capital of New York and is the state's 10th largest city and sits on the west bank of the Hudson River Albany and is located near the pristine Adirondack Mountains and lakes, and situated between New York City, Boston and Montreal. Albany New York offers the versatility of a big-city and outdoor enthusiast's dream, and is known for its rich history, commerce, culture, architecture, and institutions of higher education.
Benefits Information:
Expected Realistic Annual Salary Range:  $300,000 to $400,000 with consideration given to candidate's qualifications, credentials and experience; and may include up to $15,000 in Annual Performance Bonus, and eligibility to apply for up to $200k in Education Debt Reduction Program (EDRP)
The VA offers Physicians and all employees industry leading full benefits and features package to support high quality professional practice & favorable work-life-family balance
For more information and to discuss your interests: Forward CV & Cover Letter to david.aragon@va.gov or call (702) 675-5761
About Department of Veterans Affairs - Specialty Care
More than 6.3 million Veterans and their families turn to us for care every year, and it is our duty to provide them with the best health care available. Our team of 250,000 full-time employees and 90,000 health professional trainees work together on interdisciplinary care teams to deliver critical services to our Nation's Veterans.From Iraqi Freedom service members to those who survived WWII, our Veterans need us. We renewed our focus on increasing access to care by beginning one of our largest hiring initiatives ever.With challenging cases and advanced equipment, VA offers careers for physicians and nurses at all acuity levels, from primary care to subspecialties. Our interdisciplinary careers offer growth opportunities for mental health and rehabilitative service providers. Find out what VA can offer you.
---
Posted December 28, 2020