Outstanding BC/BE Neonatologist Opportunities in Florida's Palm Beach County
Miami, FL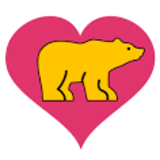 Nicklaus Children's Hospital
Nicklaus Children's Health System
Nicklaus Children's Health System, a 309-bed freestanding children's hospital and Level I trauma center, and Pediatric Specialists of America (PSA), the physician-led multispecialty group practice of Nicklaus Children's Health System, have two exceptional opportunities for BC/BE fellowship-trained neonatologists for a new Level II NICU located on Florida's Treasure Coast in Palm Beach County.
Both positions will be part of a comprehensive perinatal and neonatal program for babies in a new Level II NICU. These roles present a unique and exciting opportunity for motivated candidates to flourish in a burgeoning market.
​
Requirements & Responsibilities:
Applicants should possess a passion for advocacy and improving care for all children
Responsible for attending deliveries, providing prenatal consultations to high-risk babies, resuscitating and stabilizing newborns in the delivery room, as well as provide leadership, oversight and supervision in the Level II nursery
Possess at least 3 years of experience and be proficient in newborn resuscitation, including neonatal intubation, umbilical line placement and peripheral cannulation, lumbar punctures and circumcision
Competitive compensation and benefits package. Both roles offer salaries that are competitive and commensurate with experience
One of the two positions will have the additional responsibility of being the site director to provide leadership and direct quality and safety oversight of the program
​
Nicklaus Children's neonatology program is consecutively ranked among the best in the nation by U.S. News & World Report. It was the first of its kind in South Florida and receives referrals of the most critically ill neonates from hospitals throughout Florida, Latin America and the Caribbean. The Level II NICU will be a part of the PSA Section of Neonatology and the neonatologists will have access to the educational and professional development resources of Nicklaus Children's Health System.
​
About Nicklaus Children's Health System
Founded in 1950 by Variety Clubs International, Nicklaus Children's Health System is South Florida's only licensed specialty hospital exclusively for children, with nearly 800 attending physicians and more than 475 pediatric sub-specialists. The 309-bed hospital, known as Miami Children's Health System from 1983 through 2014, is renowned for excellence in all aspects of pediatric medicine, with many programs routinely ranked among the nation's best by U.S. News & World Report, since 2008. The hospital is also home to the largest pediatric teaching program in the southeastern United States and has been designated an American Nurses Credentialing Center (ANCC) Magnet facility, the nursing profession's most prestigious institutional honor.
The Nicklaus Children's Hospital network includes more than a dozen outpatient centers extending from Palm Beach County to southern Miami-Dade County, offering a range of pediatric healthcare services, including urgent care, rehabilitation services and subspecialty physician appointments for children of all ages, including up to age 21.
We are committed to being a resource for children from throughout South Florida and around the world.
---
Posted January 15, 2021