Electrophysiologist- CVC at Tufts Medical Center, Boston MA
Boston, MA
Job Highlights
Fast Credentialing
Not for Profit Employer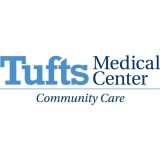 Tufts Medical Center
Tufts Medical Center
The CardioVascular Center at Tufts Medical Center in Boston, Massachusetts is seeking a full time Cardiac Electrophysiologist to join the faculty at the Assistant or Associate Professor level.
The applicant will join a team of 4 full-time electrophysiologists and an expanding program. There is a long-standing outstanding work culture with collaborative and supportive colleagues.
Responsibilities include
Inpatient and Outpatient clinical care
Programmatic Outreach
Commitment to the education of trainees at all levels, including EP fellows
Interest in building the complex ablation/ventricular tachycardia ablation program
Scholarly ambitions
The CardioVascular Center is one of the leading full-service cardiovascular care centers in the region. The Center incorporates collaboration across multiple specialties such as Cardiothoracic Surgery and Vascular Surgery, and includes one of the largest advanced heart failure and cardiac transplant programs in the United States and the largest in New England. Another area of excellence includes the Hypertrophic Cardiomyopathy Clinical and Research Institute, which is among the largest programs in the world, and has extensive clinical and research collaborations with the Electrophysiology program.
About Tufts Medical Center
At Tufts we strive to be a people focused organization where we encourage and support each physician to pursue their clinical, academic and educational interests. We provide high quality care and foster a work environment that is flexible and in-tune with the desires of a modern workforce that values work/life balance.
Join a clinically renowned system devoted to delivering high quality care at a lower cost to patients. Tufts is the principal teaching hospital for Tufts University School of Medicine. At the forefront of education, research and training for the next generation of physicians, we conduct groundbreaking basic, clinical and health policy research and are in the top 10 percent of independent institutions receiving federal research funding. Our quality initiatives consistently place us in the top 15% of all hospitals in the Vizient system.
---
Posted April 13, 2021