Recognized for Excellence in Neuroscience: Neurosurgery
Park Ridge, IL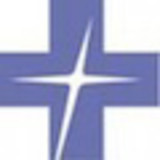 Advocate Lutheran General Hospital
Advocate Aurora Health Care
Key Info
Advocate Medical Group (AMG), the largest multi-specialty employed physician group in Illinois, is seeking a Physician Assistant to join our Neurosurgery Department at Advocate Lutheran General Hospital in Park Ridge. We are ideally seeking a PA with at least 1 year of experience.
Hours: Full Time / Night Shift 7p-7a
Responsibilities:
Clinical coverage of all neurosurgical patients
New patient consults
Assisting in surgery
Demonstrate an in-depth knowledge and expert clinical judgment in the care of patients with neuro diagnosis
Work collaboratively with the AMG Neurosurgical and Trauma Teams
About Advocate Aurora Health Care
One shared purpose brought us together. Now, as the 10th largest not-for-profit, integrated health system in the United States, our combined strength and stability drives us forward.About Advocate Health CareAdvocate Health Care is the largest health system in Illinois and one of the largest health care providers in the Midwest. Advocate operates nearly 400 sites of care and 12 hospitals, including two of the nation's 100 Top Hospitals, the state's largest integrated children's network, five Level I trauma centers (the state's highest designation in trauma care), three Level II trauma centers, one of the area's largest home health and hospice companies and one of the region's largest medical groups. Advocate Health Care trains more primary care physicians and residents at its four teaching hospitals than any other health system in the state. As a not-for-profit, mission-based health system affiliated with the Evangelical Lutheran Church in America and the United Church of Christ, Advocate contributed $692 million in charitable care and services to communities across Chicagoland and Central Illinois in 2016.About Aurora Health CareAurora Health Care is a not-for-profit Wisconsin-area health care provider and a national leader in efforts to improve health care quality. Aurora offers services at sites in more than 30 counties throughout eastern Wisconsin and northern Illinois. Aurora is Wisconsin's most comprehensive health care provider and the state's largest private employer. Aurora serves more than 1.2 million patients every year via a comprehensive network of facilities, services and providers, including 15 hospitals, more than 150 clinics, more than 70 pharmacies and more than 33,000 caregivers. As evidenced by more than 300 active clinical trials, Aurora is dedicated to delivering innovations to provide the best possible care today, and to define the best care for tomorrow.
---
Posted August 7, 2020
Covered
Not Covered