Cardiothoracic Division Chief Opportunity in Upstate New York
Albany, NY
Job Highlights
High Income Potential
Not for Profit Employer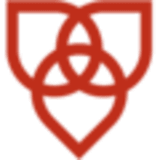 St. Peter's Hospital
St. Peter's Health Partners
St. Peters Health Partners Medical Associates seeks to recruit a fellowship trained, board certified Cardiothoracic Surgeon Division Chief to lead our outstanding and well-established Cardiac Surgery practice. This leadership position would be tasked with oversight of our hospital employed CT team which performs a full range of adult cardiac surgical procedures (apart from transplants) and would join a successful group of surgeons practicing within a physician governed environment on the campus of St. Peter's Hospital in Albany, N.Y. St. Peter's Health Partners Medical Associates is a leader in the New York Capital Region for Cardiac Care.
Our comprehensive cardiology services include Non-Invasive, EP, Interventional, Structural, Thoracic physicians, and 24/7 Advanced Practitioner support. St. Peter's Hospital has consistently been recognized by independent health care quality researchers as one of the best cardiac programs in New York state and in the nation. The practice draws from a broad tri-state area, centered in the Capital District of New York. The team enjoys excellent outcomes based on STS criteria. Services range from minimally invasive surgery to more complex procedures requiring combinations of traditional and advanced techniques. Covering all aspects of cardiac care, except for transplantation, our surgical results have consistently surpassed both the state and national standards.
Hospital Employed Position;
Clinic and Surgical Office conveniently located on hospital campus; Robust Referral Network; from both the employed and non-employed regional cardiology practices;
Large geographic catchment area that includes Southern Vermont, and Western Massachusetts;
Call Rotation 1:4;
25+ employed Cardiologists
Strong Surgical PA support, with 24/7 support
Large Modern Hospital Facility with 3 Cardiothoracic OR Rooms and 1 Hybrid Room.
​
About St. Peter's Health Partners
St. Peter's Health Partners Medical Associates, P.C., (SPHPMA) is one of the Capital Region's largest multi-specialty physician groups with more than 350 physicians and advanced practitioners, in more than 80 practice locations. SPHPMA is a full affiliate corporation of St. Peter's Health Partners.
Our providers and staff are dedicated to bringing together the best possible care and experience for our patients. We offer patients improved coordination of care among their primary care providers, specialists, hospital and other health care providers. We work with our patients and their loved ones to provide high-quality, compassionate care and advanced treatment options in a supportive, healing environment.
Headquartered in Albany, NY, our physician group represents more than 20 specialties, including: primary care; internal medicine; pediatrics; cardiology; clinical nutrition; endocrinology; obstetrics and gynecology; hematology, medical oncology and radiation oncology; neurology; neurosurgery; pulmonary and critical care; radiology; urology; bariatric care and surgery; general, hepatobiliary, neurological, orthopedic, spinal, thoracic, and esophageal surgeries; and urgent care.
Our offices and affiliates are located in the counties of Albany, Columbia, Montgomery, Rensselaer, Saratoga, Ulster and Warren.
---
Posted April 7, 2021