Pediatric Emergency Medicine Physician
Johnson City, TN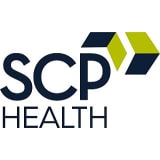 SCP Health (SCP) is a clinical company. At our core we work to bring hospitals and healers together in the pursuit of clinical effectiveness. With a portfolio of over 8 million patients, 7500 providers, 30 states, and 400 healthcare facilities, SCP Health is a leader in clinical practice management spanning the entire continuum of care, including emergency medicine, hospital medicine, wellness, telemedicine, intensive care, and ambulatory care. Job Details * Volume:  16,000 * BC PEDs :Shifts: 8-12 hours * Coverage: 24 hrs physician + 20-24 hrs APP * EMR:  EPIC
Facility Information Niswonger Children's Hospital Emergency Department has 8 treatment bays, as well as 2 overflow rooms, a child-friendly waiting room, and the resources of JCMC's Level I Trauma Center. The hospital is the only designated children's emergency facility in the southern Appalachian region.
Community Description Johnson City, Tennessee is an economic hub recognized by Forbes as one of the "Best Small Places for Business and Careers.' The city is the fourth largest metro area in Tennessee, offering outstanding school systems, a wealth of cultural opportunities, and East Tennessee State University. Johnson City is located just west of the picturesque Blue Ridge Mountains and only 1 hour east of Asheville, North Carolina and 1 hour and 45 minutes west of Knoxville.
We offer a competitive compensation package, leadership training and development, SCP University with over 200 hours of free CMEs and more.
About SCP Health
SCP Health optimally deploys comprehensive clinical talent, technology, and practice management, creating innovative health care solutions to deliver cost-effective, high-quality care and an exceptional patient experience.
At SCP Health we are committed to empowering our clinicians. We open countless opportunities for you to find the position that best aligns with your passion. Our clinical experts know what it's like to be in your shoes and provide support throughout your career. We also offer continuing education, transparent communication, performance insights, and leadership development to help you thrive.
---
Posted June 28, 2022