Internal Medicine/Geriatric Trained Physician | More Time with Patients and Smaller Panel Size
Marysville, WA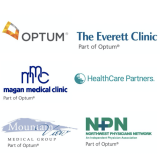 The Everett Clinic - Smokey Point
Optum
Key Info
The big focus is on quality of care, rather than generating RVUs in a production-based compensation model. The Everett Clinic is looking for outstanding physicians who enjoy taking excellent care of their Medicare Advantage patients. Highlights of this position include:
Taking care of Medicare patients, most of whom will be in capitated Medicare Advantage programs
Panel size limited to 600-700 patients
A whole team to support you, including medical assistants, registered nurses, social workers, behavioral health professionals and a clinical pharmacist
Occasional home visits, with health coaches to assist
30-minute appointments seeing on average 70 patients per week
Base salary is $246,700.00, to be adjusted yearly
Opportunity to earn additional money based on 5-Star quality, percentage of Medicare wellness visits completed, and other attainable criteria that may vary from year to year
The Everett Clinic:
The Everett Clinic is a long-standing and thriving physician-led practice located outside of Seattle in a naturally beautiful region. Our compensation and benefits are very competitive, and our low provider turnover rates and high provider satisfaction scores make The Everett Clinic one of the Northwest's most sought-after organizations. Our team of more than 600 of the highest quality providers enjoy a balanced lifestyle that allows them to explore the natural beauty here, travel abroad, spend time with family, while practicing excellent care in a supportive environment.
Why did our highly skilled provider team choose The Everett Clinic? Here's why:
Patient-centered, team-based and collaborative work environment
Progressive care model
Prioritization of work-life balance
Financially stable, growing organization
Highly competitive compensation and benefits
Generous sign on bonus
Relocation assistance
Generous CME
Low physician turnover
High patient satisfaction
About Optum
Our family is excited to join Optum!
Ahead of us is a world of opportunity. We're changing health care for the better by improving access to affordable, high-quality care, and working together to improve the patient experience. That takes passion, commitment, intense focus and the ability to contribute effectively in a highly collaborative team environment. All of this together is your time to do your life's best work.
---
Posted August 7, 2020
Covered
Not Covered