Addictions Psychiatrist - Excellent Work-Life Balance
Kansas City, KS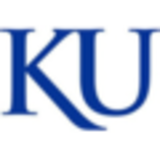 The University of Kansas Hospital
The University of Kansas Health System
Key Info
The practice
Founded in 1966, The University of Kansas Hospital Addictions Clinic is the eighth oldest methadone maintenance clinic in the country and a leader and pioneer in the specialty. Our Addictions program is committed to serving the diverse needs of the community and is pleased to offer the most comprehensive treatment program for opioid-use disorder in the greater Kansas City region. This individual will help advance our tripartite mission through quality patient care, research and discovery, and educating the next generation of healthcare providers.
The position
Provides direct patient care services program to diagnose and treat various substance use disorders, co-morbid psychiatric illnesses, and other related medical conditions
Evaluates, screens, and assesses each patient to determine whether an admission into the program is appropriate; refers patients to lower or higher levels of care as needed 
Tailors each individual's treatment plan, facilitating medication-assisted treatment (Methadone, Suboxone, Vivitrol), psychiatric evaluation and management, psychotherapy, and other evidence-based treatment modalities
Collaborates with all clinic staff; participates in treatment planning meetings and peer review activities
Provides supervision for medical students, residents, and other trainees
Excellent work-life balance with minimal shared call
Must be BC/BE in Addictions Psychiatry
Organizational culture
HERO program gives employees countless opportunities to volunteer in community programs
Employees participate in events such as American Heart Association Heart Walk, Susan G. Komen Race for the Cure, American Stroke Foundation Stroke Walk
Progressive healthcare promoting diversity and inclusion. We've been recognized for the equitable and inclusive care we provide for LGBTQ patients and families by the Healthcare Equality Index (HEI)    
Corporate partners with the Kansas City Chiefs, Kansas City Royals, Kansas Speedway, and the T-Mobile Center
About The University of Kansas Health System
The University of Kansas Hospital's mission is "To Lead the Nation in Caring, Healing, Teaching and Learning." We are committed to hiring individuals who demonstrate both a strong fit with our team-based and patient-focused culture and who have the skills, knowledge, and experience to succeed in their chosen position. Individuals selected for employment are those who will help us advance our mission and who exemplify our values through their personal and professional actions.
---
Posted October 16, 2020
Covered
Not Covered