Addiction Inpatient Rehabilitation Medical Director, Rochester NY
Rochester, NY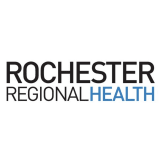 Rochester Regional Health System
Rochester Regional Health
Job Highlights
Less than 3 Hours from a Ski Resort
Less than 1 Hour from an International Airport
Less than 1 Hour from a Large Lake
Rochester Regional Health is actively recruiting an Addiction Medicine Experienced Physician to serve as Addiction Inpatient Rehabilitation Medical Director for our comprehensive inpatient rehabilitation program in Batavia, NY.
SCOPE
The physician will provide clinical oversight of medical services and have regular collaboration with the therapy teams to help patients meet their treatment goals. 
The physician must be able to manage both typical ambulatory medical issues, and treat and stabilize chemical dependency issues.  The physician both provides withdrawal support to help clients stop substance use safely, and helps transition individuals to MAT (medication assisted treatment).  Clinical experience in the areas of withdrawal management and buprenorphine is required. 
The physician will work as part of a multidisciplinary team which will include therapists, social workers, nurses and behavioral health techs.    
The attending physician serves as a primary support for a full time APP in supporting the unit.  The physician will ideally possess a willingness and desire to teach medical students and residents as RRH grows it's educational opportunities.  
As a physician leader. you would meet regularly and support a team of 15 providers, including 4 attending physicians boarded in addiction medicine.
The Behavioral Health Network at Rochester Regional health is the region's largest and most comprehensive behavioral health service provider offering outpatient, inpatient chemical dependency emergency and primary care consultative services.
OFFERINGS
Competitive compensation with salary guarantee, Sign On Bonus
Paid malpractice with full coverage
Fully covered relocation services provided
CME stipend and time off,  generous vacation time
Moonlighting, teaching opportunities
About Rochester Regional Health
Rochester Regional Health is an integrated health services organization serving the people of Western New York, the Finger Lakes and beyond. The system provides care from 150 locations, including five hospitals; more than 100 primary and specialty practices, rehabilitation centers and ambulatory campuses; innovative senior services, facilities and independent housing; a wide range of behavioral health services; and ACM Medical Laboratory, a global leader in patient and clinical trials. The Rochester region's suburbs feature excellent public and private schools, and a variety of housing options. The Rochester region offers diverse cultural and recreational opportunities year-round, including the Rochester Philharmonic Orchestra, GeVa Theater Center, Rochester International Jazz Festival, as well as easy access to Manhattan, Boston, Washington, DC and Philadelphia, the Adirondacks and the Finger Lakes. Rochester Regional Health is an Equal Opportunity / Affirmative Action Employer. Minority/Female/Disability/Veteran
Location Insights
Access to Parks

Access to Restaurants

Commute
Access to Outdoor Activities

Cost of Living

Overall
Total Population

206,848

Median Rent

$848

Median Home Value

$83,100

Median Income

$35,590
Posted February 9, 2023