Palliative Medicine Opportunity with well established team in Columbus, OH
Columbus, OH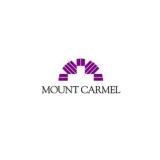 Mount Carmel West
Mount Carmel Health System
If you are passionate about caring for advanced, serious illness…...Join OUR GREAT TEAM!
Mount Carmel Health System has an exciting fulltime opportunity for a Palliative Medicine physician to join our team in Columbus, Ohio.  
The ideal candidate will be BC/BE in Hospice/Palliative Medicine and have a passion to provide care that meets the patient's goals in the inpatient setting.
As a tenured program with 3 dedicated acute palliative care units, a community palliative care service and a large hospice program, we offer a quality environment with 7 board-certified physicians, and 11 Advanced Practice Nurses and a program that is one of the CAPC Palliative Care Leadership Centers. 
Our strong interdisciplinary team covers the continuum of care in this central Ohio urban and suburban area. The position requires excellent organizational and communication skills and a demonstrated ability to work as part of an interdisciplinary team.  Responsibilities include physical assessment and management of pain and other symptoms, discussion of goals of care with patients and their families and coordination of care with the primary team and community services.
This is a hospital employed opportunity. Excellent compensation package includes competitive salary, CME, sign-on bonus, school loan repayment, relocation and benefits.
Mount Carmel is a great place to expand your professional career and Columbus is an ideal place to live and raise a family. For more information, please contact:
Cyndi Tussing, Physician Recruitment, 614-638-6428 (cell) or email cynthia.tussing @mchs.com.
About Mount Carmel Health System
Mount Carmel Health System, serving more than a million patients a year, is the second-largest health system in Central Ohio, with four acute care hospitals, outpatient facilities, physicians' offices, surgery centers, emergency and urgent care centers, as well as community outreach sites throughout central Ohio. Our team of more that 10,000 employees, 2,100 physicians and 900 volunteers is committed to the quality care of our patients and their families.
Mount Carmel Health System is dedicated to more that just medical care. We're dedicated to medical and nursing education and training as well, with six residency programs and the Mount Carmel College of Nursing, one of the largest baccalaureate nursing degrees programs in Ohio. Mount Carmel has received national recognition for quality of care, colleague and patient satisfaction, community involvement and philanthropy. Mount Carmel, in turn, is part of Trinity Health, the fourth-largest U.S.-based health system and one of the strongest and most respected networks of not-for-profit community hospitals in the country. That membership provides the security of a large health system with electronic health records and exceptional malpractice coverage. The City of Columbus: Recently named as one of the best cities in the nation, Columbus offers world renowned attractions, notable shopping centers, professional and collegiate sports, as well as impressive dining and nightlife. Our diverse and vibrant neighborhoods create a strong sense of community, in addition to top-ranked school districts. From families to professionals, Columbus is a great place to call home.
---
Posted October 12, 2020