Urology Opening with Nationally Recognized Allegheny Health Network | Excellent Benefits
Pittsburgh, PA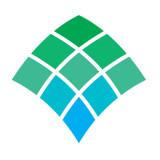 Jefferson Hospital
Allegheny Health Network
Key Info
AHN in Pittsburgh, Pennsylvania is offering an opportunity to practice urology. Excellent salary, benefits and incentives offered.
Opportunity Highlights:
• BC/BE urology specialist
• U.S. Citizen
• Primarily outpatient with inpatient mix
• Common procedures: Prostatectomy, cystectomy, bladder timer removal, nephrectomy, urodynamics
• Average patient census of 15-20 per day
• Average surgery census 2-3 per day
• Call Schedule 1:4
• Hospital employed medical group
• Experienced and professional support staff of four (4) MOAs, three (3) MAs, three (3) nurses, one (2) PA and office manager
• Generous compensation and excellent benefits package
Nationally recognized for innovative practices and quality care, Allegheny Health Network is one of the largest healthcare systems serving Western, PA – nine diverse hospitals, 247 health care facilities and growing!
Pittsburgh is a vibrant and exciting city, offering diverse culture, world-class arts and music, prestigious colleges and universities, proximity to state and local recreational parks, and a nationally recognized culinary scene. Pittsburgh's beautiful landscape, rivers and bridges and affordable cost of living make it an attractive option for both individuals and families.
Email your CV and direct inquiries to:
Daniel Bobbitt | Physician Recruiter| Daniel.Bobbitt@ahn.org
​
About Allegheny Health Network
Allegheny Health Network has received numerous national, regional, and local accolades for superior outcomes, quality care, and positive impacts on the communities we serve. Comprised of seven hospitals, three Health+ Wellness Pavilions and more than 200 primary and specialty care practices, the AHN team includes approximately 2,000 physicians, 17,000 employees, and 2,000 volunteers.As one of the largest healthcare systems serving Western PA, many of our hospitals are ranked #1 in the market for delivering the highest quality of care in several clinical categories according to the Quantros' CareChex® 2017 Hospital Quality Ratings.
---
Posted October 9, 2019
Covered
Not Covered