Hiring Neurologist at Atlantic Health System in New Jersey
Summit, NJ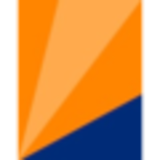 Overlook Medical Center
Atlantic Health System
Key Info
Atlantic Health System is a nationally recognized integrated health care delivery system comprised of 350 sites, including five hospitals and premier Neuroscience Institute, the region's leader in neuroscience care, offering a broad range of advanced neurological, neurosurgical and neuro-diagnostic services.
Overlook Medical Center is seeking to hire a Stroke Physician to join the stroke team. Overlook Medical Center, a Joint Commission certified Comprehensive Stroke Center, is located in beautiful suburban New Jersey, 45 minutes by commuter rail from Manhattan. 
Highlights:
•Highlights:
Comprehensive Stroke Center
Dynamic stroke program medical director
Schedule:
Week 1:
telestroke coverage from home Monday-Friday: typically 7 telestroke calls/day
telestroke coverage + inpatient stroke rounding Saturday-Sunday: typically 5-10 patients/day
Week 2: off
Week 3: inpatient stroke rounding/neurohospitalist duties Monday-Friday
APN support
Dedicated 10-bed Neurocritical care unit managed by 2 neuro-intensivists
Satellite site directorship available for appropriately qualified candidates
Clinical research and academic teaching opportunities available
Competitive compensation/ benefits package with opportunity for productivity bonuses
Requirements:
• Successful completion of Neurology residency (a) fellowship in either stroke or neuro critical care and/or (b) added qualifications in stroke or neuro critical care.
We are confident that you will find success within Atlantic Health System, which has been named for the 12th year in a row to Fortune's "Top 100 Best U.S. Companies to Work For" list.
To learn more about this opportunity, please contact Ritu Vedi at ritu.vedi@atlantichealth.org or call at 973-521-2210.
​
---
Posted May 19, 2020
Covered
Not Covered