Anesthesiologist Cardiac - Kendall Regional Medical Center
Miami, FL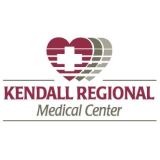 Kendall Regional Medical Center
Envision-National
Key Info
Envision Physician Services is seeking a BC/BE, General Anesthesiologist with cardiac capabilities to join the growing practice at Kendall Regional Medical Center located in Miami, Florida. This opportunity is best suited for an individual that is comfortable handling complex adult cases including trauma, and is also interested in providing cardiac services.
Practice Highlights:
ACT model of 16 Anesthesiologists and 18 CRNAs
Level I Trauma Center
Fellowship not required, but preferred
ACGME accredited Anesthesia Residency Program
Envision Physician Services offers a competitive compensation and benefits package, generous time off, 401k, and paid malpractice with tail coverage.
For more information, please contact Carley Culley, Clinical Recruiter, Anesthesia Division, at 850-266-0367 or carley.culley@envisionhealth.com
Kendall Regional Medical Center, an award-winning 417-bed hospital, is recognized for providing a wide array of services to the residents of South Florida, as well as visitors from around the world. This prestigious facility offers 24-hour comprehensive medical, surgical and diagnostic services, including trauma and burn care, pediatrics and maternity services, an orthopedic and spine institute, along with patient and community services.
Kendall Regional Medical Center's Graduate Medical Education programs include Anesthesiology, Emergency Medicine, General Surgery, Internal Medicine, Surgical Critical Care, and Transitional Year.
About Envision-National
Envision Physician Services is a multispecialty provider group and healthcare management team providing anesthesia, emergency medicine, hospital medicine, radiology, surgical services, and women's and children's health services. Our collective experience enables us to better solve complex problems and consistently give healthcare organizations confidence in our execution. Envision Physician Services serves more than 900 healthcare facilities in 48 states and employs or contracts with more than 25,200 physicians and other healthcare professionals.
---
Posted August 24, 2020
Covered
Not Covered