Ob Hospitalist - Dallas/Ft. Worth area
Rockwall, TX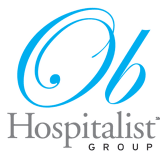 St. Bernards Medical Center
Ob Hospitalist Group - Your Future is Calling
Job Highlights
High Earning Potential
Flexible Schedule
No Call Required
Ob Hospitalist Group is looking for a passionate Board Certified and Board Eligible OB/GYNs to join our teams in the Dallas/Ft. Worth area!
As an OBHG hospitalist, you are the in-house expert whose advanced clinical skill and ability to handle any OB emergency dramatically improves patient safety and satisfaction. You will work closely with local OB/GYNs to ensure that every pregnant woman who presents to the hospital is cared for by an experienced physician, every time.
If you are an obstetrician with a passion for patient care, exceptional communication skills, and a desire to shape the future of our specialty, we'd like to talk with you about joining our team.
Texas Health Hospital Rockwall
As an OB/GYN, you have the rare opportunity to usher new life into the world. But what about your life? Your family? Your need for balance? OBHG provides a variety of options for OB/GYNs who are seeking a stable career path, greater flexibility, more time with family, full benefits and freedom from business concerns.
Our Hospitalist Enjoy:
Competitive hourly rate.
Yearly CME allowance.
401(K) Match and savings available.
Leadership & advancement opportunities.
Paid medical malpractice insurance with tail.
Full medical benefits.
Collegiate, team-based work environment.
Unparalleled physician support and resources.
Considering traveling to work at this program? Housing or travel reimbursement will be provided!
Join our growing national network of highly skilled obstetricians nearly 1,000 strong. Looking to advance your OB career? Clinical/professional leadership positions are available at many of our locations across the United States.
If you are interested and would like to learn more, please contact me.
I look forward to hearing from you!
Gus Wilson
Sourcing Recruiter
Direct: 864 516-2214
sgwilson@obhg.com
About Ob Hospitalist Group - Your Future is Calling
Ob Hospitalist Group offers a career path for the modern obstetrician - physicians who are driven to create positive change in women's health care and enjoy greater balance in their own lives.
The hospitalist model allows you to focus entirely on the patient. You can help correct a disparity of care by ensuring that all pregnant women who present to the hospital are evaluated by an experienced physician rather than funneled through the conventional nurse-led phone triage.
As an OBHG clinician you are the in-house expert. You'll improve patient safety, reduce maternal mortality rates and help alleviate physician burnout. A typical work day might include collaborating with local private-practice OB/GYNs, assisting with emergent cases, caring for unassigned patients, overseeing residents or meeting with hospital leaders to design a new quality initiative.
We consistently recruit the most highly skilled practitioners by offering the following:
* Competitive and Consistent Pay
* Fully Funded Medical Malpractice Insurance
* Full Medical Benefits including dental and vision
* Full and Part-time Positions
* An Exceptional Professional/Personal Balance (Typically 23 Days off a Month)
* Risk Management Protocols
* CME Allowance and 401k Employer Match
* Broad Range of Geographical Locations
* Professional Opportunities for Career Advancement and Leadership
* Ongoing Professional Training and Development
* Regional & National Physician Support & Resources
* Health & Wellness Benefits
* Collegial, Team-Based Work Environment
* Medical Missions
Ob Hospitalist Group was founded on the vision and commitment that every expectant mother presenting to labor and delivery would receive consistent, unconditional, quality medical care from an experienced physician.
Today, we are the largest and only dedicated OB/GYN hospitalist employer in the nation. Our singular focus on OB hospitalist programs gives us unparalleled insight to deliver differentiated performance and results.
---
Posted December 14, 2022