Neurosurgeon- Complex Spine Deformity supporting large Trauma 1 within Washington DC Metro area
Near Falls Church, VA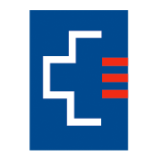 Inova Fairfax Hospital
Inova Medical Group
Key Info
Inova Fairfax Medical Campus is seeking a skilled Neurosurgeon with a specialty in scoliosis. Our Neuroscience and Spine Institute is a premier neurosurgical group practice serving the Northern Virginia, Washington, DC, and Maryland region. Our expert neurosurgeons offer services at nationally known Inova Fairfax Hospital and Inova Alexandria Hospital. Inova Fairfax Hospital is the DC metro area's top hospital as recognized by U.S. News and World Report. Our neurosurgeons are fellowship-trained experts in diseases and conditions affecting the spine, vascular system and skull base, as well as offering world-class treatment for tumors, neurotrauma, epilepsy and movement disorders. Our specialists collaborate with the entire healthcare team, including neurologists, orthopedists, radiologists, pain specialists, oncologists, and the primary care physician.
The Inova Spine Program is pleased to offer our valued patients world-class, compassionate care and treatment for back pain, neck injury, spinal cord trauma and more. As a key service of Inova Neuroscience and Spine Institute, Inova's spine expertise is unsurpassed in the mid-Atlantic region. The professionals with Inova Spine Program utilize Inova's extensive range of state-of-the-art diagnostic imaging tests and procedures to determine and type and extent of your back problem.
Physicians should have: Elevated experience with 3-column work Scoliosis and Major Deformity work Passion for continued research (clinical and translational) and partnership with our fellows and residents
Requirements:
Completion of an appropriate residency program required
3 years in the active practice of medicine preferred.
Completion of Medical Doctorate required.
Must hold current, active license to practice medicine in the State of Virginia; medical specialty license or certification preferred.
About Inova Medical Group
Inova Medical Group is a team of talented and experienced physicians employed by Inova, providing world-class healthcare for the Northern Virginia and greater Washington, DC metro area.
More than 400 physicians – experts in primary care medicine and adult specialties – are located throughout the region. Our physicians work together with Inova's extensive network of hospitals and outpatient facilities.
---
Posted May 12, 2020
Covered
Not Covered