Dermatologist Henry Ford Hospital - Jackson
Jackson, MI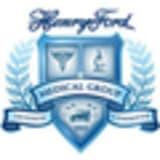 Henry Ford Hospital
Henry Ford Health System
Job Highlights
Loan Repayment or Assistance Offered
Non-Profit Employer
Less than 1 Hour from an International Airport
Henry Ford Hospital -Jackson (HFHJ) is seeking a Dermatologist that is Board Certified or Board Eligible. Practice is located in the Jackson, Michigan. Henry Ford Jackson partnered with Henry Ford Health Systems (HFHS -Detroit Area) on April 1, 2016. This partnership is very exciting for Henry Ford Allegiance Health and our community. This partnership has allowed us to construct an innovation center (adding State of Art Simulation & Research Labs) Fall 2017, a Surgical Patient Tower was added providing 66 private rooms Fall 2018 and we implemented EPIC house wide (INPT & OUTPT) in 2016.
The Dermatology practice provides medical (90%) and cosmetic (10%) services. If a provider is looking to grow the cosmetic that is certainly an option and available. Patients who visit the clinic generally result in a procedure about 80% of the time. If a provider sees 4-5 patients per hour, 3-4 of those would include a procedure. Procedures include simple skin tag removals to skin cancer biopsies, etc. This is a great opportunity to join our team of employed providers, with a great work-life balance.
If you would like to hear more, please email Jcalver2@HFHS.org along with your CV.
Jeanne Calvert -Manager of Recruitment
About Henry Ford Health System
Henry Ford Health System is committed to improving the health and well-being of our diverse Michigan community.
Founded in 1915 by auto pioneer Henry Ford and now one of the nation's leading health care providers, Henry Ford Health System is a not-for-profit corporation managed by Chief Executive Officer Wright L. Lassiter, III and governed by a 17-member Board of Trustees, with volunteer-led advisory and affiliate boards providing additional leadership.
It is comprised of hospitals, medical centers and one of the nation's largest group practices, the Henry Ford Medical Group, which includes more than 1,900 physicians practicing in over 40 specialties. The System's flagship, Henry Ford Hospital in Detroit, is a Level 1 Trauma Center recognized for clinical excellence in cardiology, cardiovascular surgery, neurology and neurosurgery, orthopedics, sports medicine, multi-organ transplants and cancer treatment.
With more than 30,000 employees, Henry Ford Health System is the fifth-largest employer in metro Detroit, and among the most diverse.
---
Posted December 6, 2022