Pediatric Otolaryngologist Needed in Freestanding Children's Hospital
Springdale, AR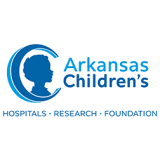 Arkansas Children's Northwest
Arkansas Children's
Seeking Pediatric Otolaryngologist in Beautiful Northwest Arkansas
Pediatric Otolaryngology position at a free standing children's hospital in one of the fastest growing regions of the United States.
Faculty appointment at the University of Arkansas for Medical Sciences (UAMS) at the Assistant or Associate Professor level practicing at Arkansas Children's Northwest in Springdale, AR.
Join two providers with plans for continued growth and addition of more providers.
Boutique practice covering all aspects of pediatric ENT as desired, except those requiring intensive care (PICU being built in future).
Audiology, speech, nutrition, physical and respiratory therapy services are on site.
Excellent compensation and benefits.
Arkansas Children's Northwest:
Arkansas Children's Northwest is the region's only pediatric hospital. Arkansas Children's Northwest (ACNW), part of the Arkansas Children's Healthcare System, provides thousands of children in the Northwest Arkansas region with access to emergency, primary, and specialty medical care - all close to home. ACNW is committed to being right-sized for Northwest Arkansas and the surrounding areas, and continues to expand programs and services every year to help meet the needs of children in our area. Some of the services available at ACNW include: pediatric emergency room open 24/7, more than 20 subspecialty clinics, primary care, imaging services, surgery, 24 bed inpatient unit, infusion department, physical therapy, and more.
Northwest AR
Arkansas Children's Northwest is situated in beautiful Northwest Arkansas, one of the country's fastest growing and most affordable areas to live. With expansive trails for hiking and biking, a world-renowned arts scene, and excellent schools, Northwest Arkansas has something for everyone. U.S. News & World Report put Northwest Arkansas at No. 10 in it's 2021-22 Best Affordable Places to Live and No. 4 on its 2021-22 list of Best Places to Live.
About Arkansas Children's
We, at Arkansas Children's, know that children aren't little adults, and we're creating innovative ways to care for them – from designing kid-savvy spaces where they enjoy receiving treatment to adapting the most rigorous safety standards to protect them and ensure they reach their potential. Our expert team is specially trained to deliver excellent care to seriously ill and critically injured children. Arkansas Children's serves as the clinical and teaching affiliate for the University of Arkansas for Medical Sciences. Our promise: Unprecedented child health, defined and delivered.
Arkansas Children's is a premier health care system with a 336-bed hospital in the state's capital city and a second 24-bed hospital and campus in northwest Arkansas. Arkansas Children's Hospital is among the largest children's hospitals in the United States and is the only tertiary care facility for children in the state of Arkansas. ACH is ranked in 5 specialties by US News & World Report in addition to being a MAGNET-recognized hospital, a level 1 pediatric surgery center, and a center of excellence in pediatric sedation. ACH was also voted Best Place to Work in Arkansas for 2019 and 2020. Learn more about our team here: https://youtu.be/2sGKwFHD_Lg .
Located in the foothills of the Ozark Mountains, Little Rock is a culturally diverse city with the friendliness of the South. The area offers affordable housing, quality school options, a mild climate, excellent cultural and artistic venues along with numerous outdoor recreational opportunities. With population exceeding 700,000, greater Little Rock offers the most desirable features of large cities without sacrificing ease of access and convenience.
---
Posted April 11, 2022