Hematologist - Join Metro Boston's Premier Health Network BI Lahey Health
Burlington, MA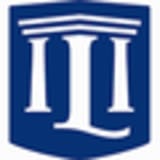 Lahey Hospital & Medical Center, Burlington
Beth Israel Lahey Health
Job Highlights
Non-Profit Employer
Description
HEMATOLOGIST @ LAHEY HOSPITAL & MEDICAL CENTER
Full time position for Board-certified Hematologist with an interest in benign and malignant blood diseases.
The physician will direct specialty care of patients with hematologic disorders, as well as provide inpatient hematology consultation to medical and surgical services.
The successful candidate will also participate in a FACT accredited autologous stem cell transplant program. The ability to collaborate with consultants in Transfusion Medicine, Hematopathology and Laboratory Hematology is essential.
Opportunities to engage in teaching house officers and fellows are available. As a primary teaching hospital of Tufts University School of Medicine, academic appointment commensurate with level of expertise and interest is possible
This physician will also be a member of the Lahey Health Cancer Institute (LHCI) which comprises the cancer programs of LHMC, as well as Beverly, Addison Gilbert, and Winchester Hospitals. There are close affiliations with cancer programs at Beth Israel Deaconess Medical Center in Boston, St. Joseph Hospital in Nashua, New Hampshire and Parkland Medical Center in Derry, New Hampshire. We offer autologous stem cell transplantation for the treatment of hematologic malignancies, clinical trials, an active therapeutic apheresis program, radiation oncology and interventional oncology treatment of many solid tumors. Lahey is a main member of SWOG, NRG and CIBMTR.
​
About Beth Israel Lahey Health
Beth Israel Lahey Health brings you the comfort of knowing your health is always in the best hands, in a place that's closer to home. Our nationally recognized specialists, superb primary care physicians and award-winning hospitals and services make it easy for you to become and stay healthy. At Lahey Health, we offer services you can count on throughout your life, and with a full spectrum of seamlessly integrated and accessible resources and a smart approach to delivering care, we're with you every step of the way. Lahey Health has more than 1,400 local providers in adult and pediatric primary care and almost every medical specialty.
Diversity is a core value at Beth Israel Lahey Health. We are passionate about building and sustaining an inclusive and equitable working and learning environment for our staff. We believe every member on our team enriches our diversity by exposing us to a broad range of ways to understand and engage with the world, identify challenges, and to discover, design and deliver solutions.
---
Posted November 23, 2022
Covered
Life Health Dental Vision Disability Insurance
Not Covered
Loan Repayment Assistance
Loan Repayment Assistance