Developmental Behavior Pediatrician in beautiful Allentown, PA (Close to NYC & Philly)
Pennsylvania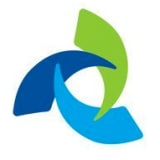 Lehigh Valley Hospital
Lehigh Valley Health Network
Job Highlights
Less than 3 Hours from a Ski Resort
Easy Call Schedule
Non-Profit Employer
We are seeking enthusiastic BC/BE Developmental Behavior Pediatrician who has great clinical and interpersonal skills to join our team in beautiful Allentown, PA.
Lehigh Valley Health Network's award-winning health network is financially strong and committed to growing our pediatric services. Lehigh Valley Reilly Children's Hospital is the region's only children's hospital and meets the rigorous criteria of the Children's Hospital Association.
We offer 30+ specialties, a large general pediatric group and dedicated pediatrics hospitalists and intensivists.
Our recently renovated 30-bed pediatric inpatient unit is staffed 24/7 by pediatric medical, surgical and hospital medicine specialists.
We have a 40-bed Level IV neonatal intensive care unit (NICU), which ranks in the top 10 percent of patient satisfaction, and is the only one of its kind in the region.
Our 12-bed pediatric intensive care unit (PICU) is staffed 24 hours a day, seven days a week by pediatric specialists. Plus, our highly educated PICU nurses are certified in pediatric advanced life support. We have more than 20 years of experience caring for kids in our community.
LVHN has the only children's surgery center and the most pediatric surgeons in the area.
We offer the region's only dedicated 27-bed 24/7 Children's ER staffed by board-certified pediatric emergency medicine doctors. As a Level II Pediatric Trauma Center, we provide the highest level of trauma care to children in our region.
We provide the area's only children's cancer care at our Children's Cancer and Multipurpose Infusion Center.
Our Regional Burn Center is verified by the American Burn Association to treat children and adults.
LVHN currently trains 223 residents and fellows in 20+ residency and fellowship programs, including pediatrics.
Physicians are eligible for faculty appointment with our academic partner.
​
About Lehigh Valley Health Network
Lehigh Valley Health Network (LVHN) is a large non-profit and multi-specialty health network in Eastern Pennsylvania! LVHN offers comprehensive care in 95 clinical specialties across dozens of facilities including eight hospitals, the Lehigh Valley's only children's hospital, 2,005 primary care & specialty physicians, 23 outpatient health centers, 18 ExpressCARE locations, and community clinics. Additional services we provide include a Level 1 trauma center, a regional referral center for burns, the regions' only Level 4 NICU, pharmacy, laboratory, imaging, home health, and hospice.
At LVHN, we have a Passion for Better Medicine and to provide first-rate clinical care for the people of our community in Eastern Pennsylvania! Consistently ranked among America's 100 Great Hospitals, we PRIDE ourselves on being the superior Health Network in the region! The highest quality of patient care & patient safety is reflected in our "A" rating by Leapfrog's Hospital Safety Grade and the U.S. News & World Report!
---
Posted November 22, 2022