Join a Well-Established Neurology Practice at Torrance Memorial Medical Center | South Bay - Great Benefits
Torrance, CA
Job Highlights
Area Is Warm Year-Round
Less than 1 Hour from an International Airport
Less than 1 Hour from a Coastal Beach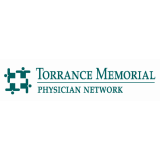 Torrance Memorial Medical Center
Torrance Memorial Health System
Looking for a great place to live and practice medicine. Torrance Memorial Physician Network has an excellent opportunity for a BC/BE neurologists to join a well-established neurology practice. This opportunity joins a team who work closely with our expert neurosurgeons and hospitalists to provide specialized, comprehensive care for patients with brain, nerve and spinal disorders, including-
Stroke (brain attack)
Alzheimer's disease
Headache
Epilepsy
Parkinson's Disease
Sleep disorders
Multiple Sclerosis (MS)
Brain and spinal cord injuries
Brain tumors
Torrance Memorial Physician Network offers competitive salaries and a wide range of benefits including medical, dental and vision insurance, 401(k), continuing education, life, disability, professional liability coverage, holiday and paid time off and more.
Enjoy a collegial work environment with high physician satisfaction with low attrition. The South Bay location offers a wonderful quality of life, with family-friendly neighborhoods and excellent schools. Centrally located to all there is to see and do.
Torrance Memorial Physician Network is a growing multi-specialty network of physicians and health professionals dedicated to excellence and patient-centered care. Learn more at: www.tmphysiciannetwork.org
​
About Torrance Memorial Health System
At the Torrance Memorial Physician Network, our physicians are dedicated to providing the highest quality care for every patient, with hours and locations that are convenient and accessible. Patient satisfaction is a priority. We value our relationship with each patient, seeing ourselves as a partner in health care for patients and their families. Our offices are equipped with the latest technology, including a new, state-of-the-art electronic medical record system and a patient portal providing direct and confidential access to all our patients personal medical information.
---
Posted October 13, 2021